Homecoming football game cancelled
Hays High is looking to find a replacement for its Homecoming football game on Friday, Oct. 2. In a statement posted by Abilene High School on Twitter, the high school and middle school in Abilene are cancelling all competitions until at least Oct. 5 because of COVID-19.
"Abilene has seen a rise recently of COVID cases in the schools and the community, so unfortunately, they have decided that closing the schools and athletics down for two weeks would be the best option," Hays High athletic director Lance Krannawitter said.
Since Abilene was supposed to be the opponent for the Homecoming game, plans for Homecoming are also affected.
"We are going to keep going along with the plans of Homecoming," Krannawitter said. "If we can't have a game that week, we will push the crowning and the candidates recognition back to the next home game on Oct. 9, but I and Tony Crough are working very hard with other schools in the state of Kansas that are looking to play Week 5 against us."
Krannawitter added that they are also looking outside of Kansas for a team to play.
"I myself have looked at bringing in an out-of-state team," Krannawitter said. "I have contacted a team from Oklahoma and a team from Texas, but we would have to change the entire schedule to try and schedule that school from Texas. I just am keeping my eyes open, so we are able to have a Homecoming game."
With the recent cancellation, it leaves not only Homecoming plans, but also game strategy, up in the air for the football time.
"We are really looking into teams for that time, but as of right now, we do not have a clear idea of who we will play that week," Crough said. "We will have to find a team that will bring a competitive drive into town and that will challenge us as a football team, as well as show our fans that we are going to be a competitive team this year in the playoffs."
                                                                                                                                                                      21csanders@usd489.com
About the Contributor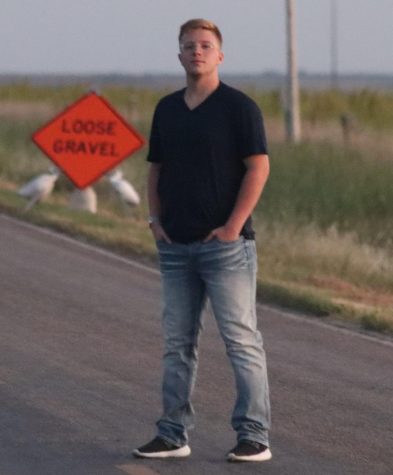 Cayden Sanders, Staff Reporter
Cayden is a senior this year, and this is his first year in newspaper. He is also involved in FFA. He loves to throw darts and take sports photography...