Spring sports lose hopes of successful seasons due to COVID-19
All of the athletes who planned on participating in spring sports had their hopes of successful seasons crushed after finding out that the Kansas State High School Activities Association cancelled the spring sports season due to COVID-19.
Head baseball coach Dustin Dreher said he felt badly for his athletes when he found out that their season was cancelled.
"I was really disappointed with it being my first year and having such a great group of seniors that were really buying in to what we were trying to do," Dreher said. "I've got more years ahead of me, but I felt horrible for the seniors. For many of them, this was their last chance of playing competitive baseball together.  Some of them have been playing together since as early as first or second grade."
Without having a season, one might think that the team's and the athletes' statistics would go down, however, Dreher does not think that it will only impact their program.
"It's happening to all teams so all teams will have to adjust and work through it," Dreher said. "So, I don't see it negatively affect next year."
For seniors who were potentially going to play their sport at the next level, they will not have the chance to prove themselves one last time, but Dreher said that not all of them may need to be seen one last time.
"It could impact some kid's chances at playing in the next level, but most collegiate coaches already have an idea of talent by the time kids reach their senior years," Dreher said.
He also said that athletes will continue to put in time to get better on their own.
"Athletes that have the drive to get better will get better no matter what circumstances you throw at them," Dreher said. "Those that don't have that work ethic will regress."
Dreher also sees this as almost a blessing in disguise.
"In the end, this could be great for kids," Dreher said. "Sometimes you don't know have great you have it until it's all taken away. My hope is that all athletes that lost out on a year come back hungry for that competition next."
Coaches are impacted, but athletes who had their final season taken from them are trying to find ways to cope with the loss of the spring season.
"I immediately cried when I found out the season was over," senior Macee Altman said. "Suddenly my favorite sport was over, graduation was being questioned, my senior Spring Break trip was cancelled and I wouldn't get to spend those last weeks with my friends at school."
Altman has played volleyball, basketball and softball throughout her high school career, and this year, she only played volleyball and the first two weeks of softball.
"The impact that COVID-19 made on the Hays High softball team was very large," Altman said. "This was the last year for us four seniors to prove ourselves and was our last year to play with new incoming players. There were a lot of things to be excited for that we didn't get to see out."
The senior athletes will miss their final home games, final team huddles, final bus rides and, of course, their Senior Nights.
"I absolutely think this will impact seniors," Altman said. "I personally didn't get any college offers last year, but who's to say I wouldn't have this year. I was excited to see where I could go after this year, but now I may not get that opportunity."
22bschwien@usd489.com
Leave a Comment
About the Contributor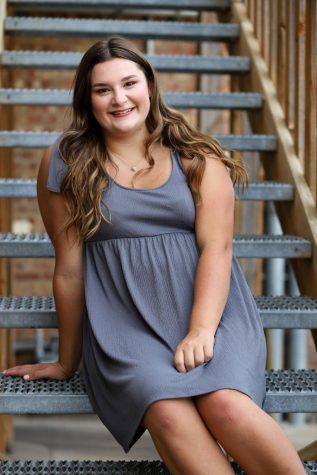 Brenna Schwien, Co-Editor In Chief
Brenna Schwien is a senior, and it is her third year in newspaper. She is involved in softball, Spirit Club, Environmental Club, Student Council, Senior...