Third place finish for the Indian volleyball team
Hang on for a minute...we're trying to find some more stories you might like.
The Lady Indian volleyball team traveled to Wamego for the Wamego Invitational where it went 4-2 giving them a third place finish. The Lady Indians beat St. Mary's, Mission Valley, Holton and Nemaha Central, it lost against Riley County and Towanda Circle.
In the first match against Riley County the team took it into three when it lost the first game 15-25, won the second 25-11 then dropped the third 20-25. In the match junior Tasiah Nunnery had 12 kills, and senior Hannah McGuire had 17 assists for her team. While sophomore Brooklyn Schaffer had 11 digs.
In the second match against St. Mary's the Indian won it in three in which it lost the first game 23-25, but won the last two games 25-15 and 25-19. T. Nunnery had 19 kills in this match while McGuire had 21 assists while senior Kallie Leiker had 17 digs. Seniors Jaycee Dale and Jaysa Wichers each had three solo blocks for their team.
In its next match the Indians won the match against Mission Valley with the scores of 26-24 and 25-17. In this games T. Nunnery had 10 kills, McGuire had 16 assists. While Leiker and Dale had 11 digs and five solo blocks respectively.
In the match against Holton the Lady Indians won it in three with the scores of 25-21, 23-25, 25-22. McGuire helped the team out with her 17 assists and nine digs. T. Nunnery gave the team 11 kills, while Dale and Wichers gave five solo blocks and six block assists respectively.
In the fifth match against Towanda Circle the Indians went down in two, tallying up the scores of 20-25 and 15-25. This game concluded with T. Nunnery giving the team eight kills, McGuire having 11 assists and Leiker having eight digs.
In the final match of the day the Indian tallied up the scores of 25-20 and 25-28 giving them the win over Nemaha Central. In this game T. Nunnery had 13 kills, while McGuire and Leiker had 16 assists and 12 digs respectively.
19mfagan@usd489.com
About the Writer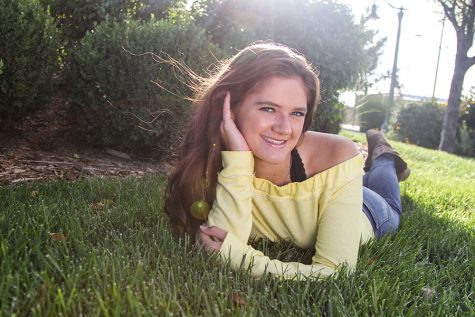 MacKenzie Fagan, Assistant Sports Editor
MacKenzie Fagan is a senior and this is her third year in Newspaper. MacKenzie enjoys spending my time with family and friends and playing softball.