McGinnis qualifies for state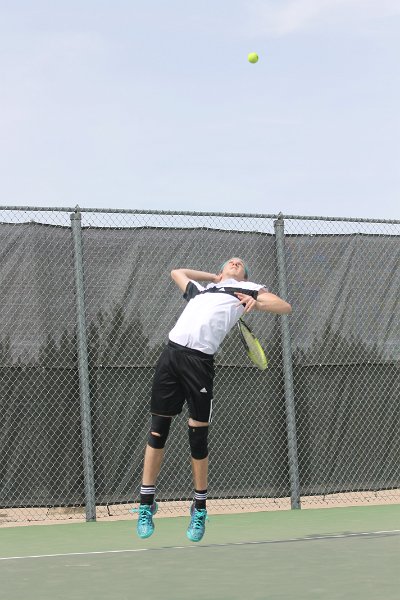 Senior Andrew McGinnis qualified for state competition in singles after placing sixth in regional action at Smokey Valley on May 8 and 9.
Players are seeded depending on their ability and their past wins and losses.
McGinnis was the sixth seed and played the 11th seed. He won 6-1 and 6-1 against Hummel which gained him more matches.
His second match was against seed three from McPherson. He lost 6-2 and 6-1, then proceeded to play the seventh seed from Smokey Valley.
After winning 7-6(1) and 6-1, McGinnis went on to play the fourth seed also from Smokey Valley. Unfortunately, McGinnis was not able to secure a win, losing with the score of 7-5 and 6-0.
McGinnis placed sixth and will go on to the State competition in Pratt on May 15 and 16.