Freewill is an illusion
Hang on for a minute...we're trying to find some more stories you might like.
By definition freewill is, "made or done freely of one's own accord; voluntarily," but, what if it doesn't even exist?
From the moment we begin to understand the people surrounding us, we are impressionable. We don't know any differently than what they tell us because we are so young that we aren't able to educate ourselves on opposing views.
As we mature we become entrenched in the views that have surrounded us. We hold onto these views as the truth because it's all we know. As we continue to mature, certain of our truths, we fail to educate ourselves on any views that oppose our truth.
As we grow and mature we still aren't executing free will because we're blindly following what we've been taught.
While we think and write and formulate scientific theory we are still human and similar to animals in the fact that we are driven by instinct.
Animals do not live making their own decisions, they do it by instinct. Hunt, kill, eat, reproduce, and repeat. In the sense that every other creature on Earth lives by instinct, you have to wonder if humans do the same, and I say they do.
I believe that every choice we make has subconsciously been made because of our instincts rather than conscious decision making; primitive instincts determining what will be good for us. We don't even have conscious control over our entire bodies.
Our brains automatically send out commands to take care of our bodies so we don't have to worry about it. Our brains are fully capable of making us believe that we are the ones making decisions when in reality we have no control.
21abraun@usd489.com

About the Writer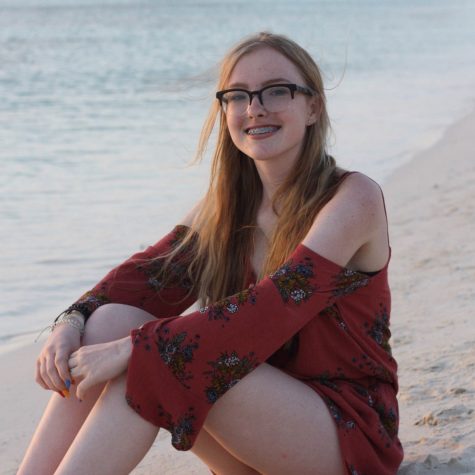 Addie Braun, Staff Reporter
Addie Braun is a sophomore who enjoys traveling and eating pancakes.