YouTube's policy change strikes outrage among small YouTubers
Hang on for a minute...we're trying to find some more stories you might like.
Small YouTubers were outraged last week when YouTube released new guidelines to their Partner Program.
The YouTube Partner Program allows YouTube channels to make money through Google AdSense. Once a channel becomes part of the program, YouTube places ads before or during that channel's videos. If a viewer watches or clicks on the ad, the YouTuber gets a very small amount of money. This feature is called monetization.
In the past, a channel had to reach 10,000 channel views to be eligible to apply for the YouTube Partner Program. However, on Jan. 17, YouTube changed the rules. Now in order to be eligible for monetization, a channel must have at least 1,000 subscribers and 4,000 hours of watch time in the last 12 months.
This change doesn't just affect new channels trying to become monetized, though. The new restrictions are taking monetization away from thousands of channels that have previously been monetized, but don't meet the new standards.
YouTube made the new monetization threshold unrealistically high. One thousand subscribers is a reachable goal, but 4,000 hours of watch time in the last 12 months is completely unattainable for a channel with only 1000 subscribers.
According to tubularinsights.com, small YouTubers should only expect their view count to be around 14 percent of their subscriber count number. This means for a channel with 1,000 subscribers, they should expect around 140 views per video. Not all those 140 viewers stay very long. Fortunelords.com's statistics suggest that 20 percent of viewers leave a video within the first 10 seconds. That drops the view count to about 112 views per video, if you don't include the 28 people who left before the first 10 second.
Now if a YouTube channel posts once week for a year and each of their videos is around eight minutes long, even if every video gets 112 views and all 112 viewers watch the entire video, the channel only gets 776 hours of watch time that year. That's a whopping 3,224 hours off from the new requirements.
To reach the requirement, that YouTuber would have to have 576 viewers watching every single one of their videos all the way through.
You may wonder why YouTube would do such a cruel thing, but demonetizing smaller channels is solving part of YouTube's advertising dilemma.
Over the last year, some popular YouTubers have made bad decisions online. These decisions have caused advertisers on YouTube to push YouTube to monitor more carefully what videos advertisers' ads are being placed on. Advertisers on YouTube don't want their ads to be placed on inappropriate videos for fear that viewers may take that as that company promoting or condoning what's happening in the video.
However, short of going through every monetized channel and making sure it's advertiser friendly, YouTube wasn't sure how to fix the problem. They decided the quickest fix would be to take monetization away from smaller channels.
There are so many small channels out there that by demonetizing them YouTube would be able to focus their efforts into patrolling the larger creators on the platform and not have to worry about the insignificant, little guys.
While I understand where YouTube is coming from, it's an outrage to take this tool away from small creators. Demonetization should be determined on a case-by-case basis, not dependent on your channel size. If a channel offers completely family friendly content, there is no reason for that channel to be demonetized. That channel isn't the channel causing trouble for advertisers.
Some may argue that small YouTubers don't make much money on the platform and therefore it shouldn't matter if their money gets taken away, but I beg to differ. Even with a small fan base, small creators can make upwards of $100 a year.
That $100 can help the YouTuber invest in better quality equipment for their channel that larger YouTubers are able to afford easily.
It's not right for YouTube to be discriminating against smaller channels like this. Just because a channel doesn't meet the new requirements doesn't mean the channel doesn't offer value to viewers.
YouTube shouldn't be punishing smaller creators just because of their size. These changes send a message that YouTube considers small channels as second class to the larger creators. YouTube is indirectly telling creators that they no longer care about the little guys.
As long as the popular YouTubers and the advertisers are on their side, that's all that matters to them, and that's not okay.
About the Contributors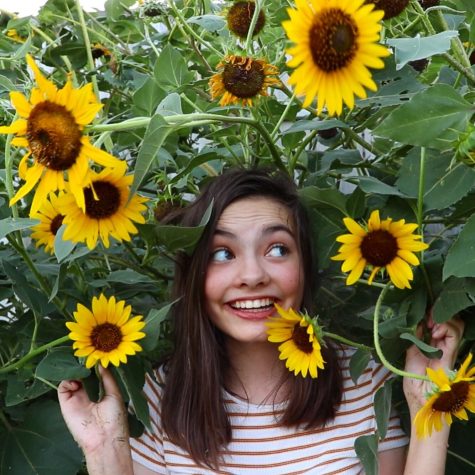 Alicia Feyerherm, Online Editor-in-Chief
Alicia Feyerherm is a junior and this is her third year in Newspaper. She is very honored and excited to be in the role of Online Editor-in-Chief this...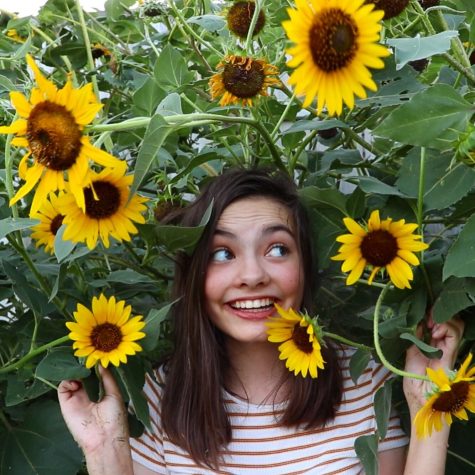 Alicia Feyerherm, Online Editor-in-Chief
Alicia Feyerherm is a junior and this is her third year in Newspaper. She is very honored and excited to be in the role of Online Editor-in-Chief this...