High school, middle school choirs hold concert at Beach Schmidt
On May 9, Hays High School choirs and Hays Middle School choirs had their final concert at Fort Hays State University's Beach Schmidt auditorium.
The middle school choirs went in order of grade, starting with sixth grade performing first, then seventh grade, eighth grade and finishing it off for the middle school were the Falcon Singers.
Afterwards the high school's Concert Choir sang three songs: "A Day," "Sure on This Shining Night" and "Still I Rise." Following them were the Chamber Singers, performing "A Boy and a Girl" and "Crown." Finally, to end the night, all the vocal groups joined together to sing "The Storm is Passing Over."
"My favorite part of Concert Choir this year was learning new and challenging songs," sophomore Emmaline Leuschner said. "I'm being the manager for Chamber Singers next year, so I'll be in that class instead."
Leave a Comment
About the Writer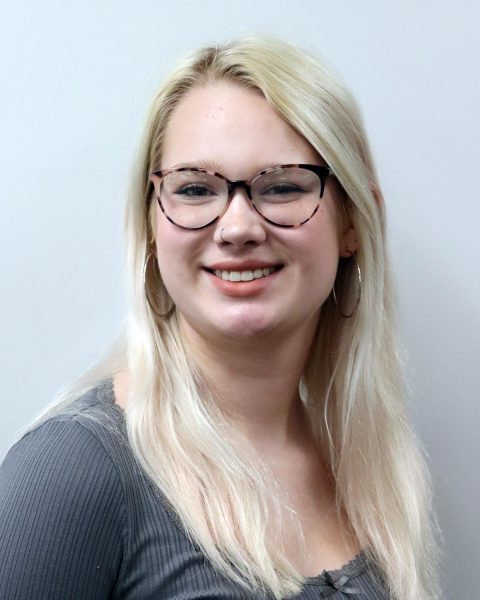 Maddie Meis, Copy Editor & News Section Editor
✧⋄⋆ Hi!!! I am senior Maddie Meis. I am the Copy Editor and News Editor in newspaper this year. I am also in yearbook, Environmental Club, play,...