Seniors take a trip to American Legion Auxiliary Sunflower Girls State
This past summer, from June 12-17, seniors Hannah Eikenberry, Rylie Fairbank and Danica Scheve had the opportunity to attend the American Legion Auxiliary Sunflower Girls State.
Sunflower Girls State gives girls across the state of Kansas an opportunity to learn how to operate their cities through teamwork, and students can learn how to form and organize a campaign to be elected as a state officer, a senator or a representative. In addition, they took mocks bar exams to learn how to become lawyers.
While in attendance at Sunflower Girls State, Fairbank was awarded the Samsung Scholarship. The scholarship is in honor of the U.S. veterans who went to South Korea's aid during the conflict between the Communist forces in the Korean War. The Samsung Scholarship has awarded more than $6.5 million throughout its distribution to 2,266 students.
"As they were about to name the recipient of the Samsung Scholarship, I was hopeful, but realistic," Fairbank said. "I knew that I was sitting in a room filled with about 100 other women, probably hoping it would be them, but when they said my name, I was hit with a wave of gratitude and happiness."
Leave a Comment
About the Writer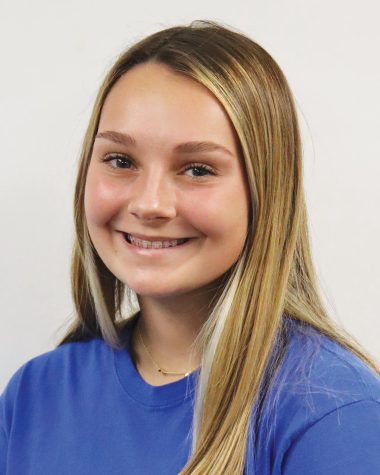 Tavia Wynn-Coffman, Asst. Sports Section Editor
Tavia is a sophomore at Hays High School. This is her first year on the newspaper staff. She participates in Softball, Student Council, and Spirit Club....