Hays Public Library's Bookmobile visits Hays High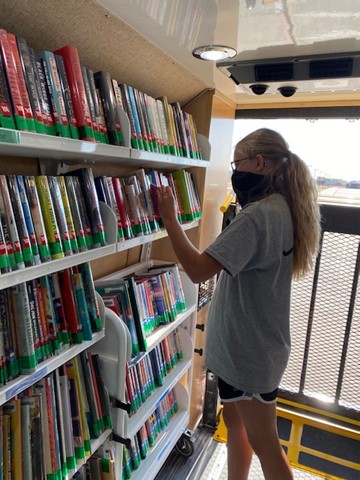 The Hays Public Library recently got a mobile transport, called the Bookmobile, that contains many options that the library building offers.
The Bookmobile contains books, movies and more on the inside, and with it being mobile, it can reach around town and to surrounding areas.
"I mean, for its size, it has a pretty wide selection," junior Matthew Bollig said. "It's a nice little thing to have."
To visit the Bookmobile, which was at Hays High on Oct. 8, students had to sign up by Oct. 7; also, there was a limit of only 10 students who could visit it that day during PRIDE Time.
The Bookmobile will, though, be returning on Oct. 27 and may start visiting monthly as a way to deliver books to students.
"I absolutely love the Bookmobile," Hays Public Library Young Adult Coordinator Sara Doyle said. "It is a convenient way for people who can't leave their house for any reason."
The Bookmobile has a packed schedule, as it travels many local nursing homes, day cares, schools, parks and many other public areas.
"I absolutely love it," Doyle said. "It is such a great way to get books around the town and get people to read more often."
The Bookmobile is a way to deliver books and movies that shape the hearts and minds of residents, as it offers home deliveries to the people who do not have the ability to leave home.
"We received the Bookmobile in March, right before the stay-at-home order," Hays Public Library's Outreach Coordinator Holly Ray said. "We were able to then use it to have home deliveries. After the stay-at-home order ended, it became a mobile library where people could now come aboard and check out books."
About the Contributor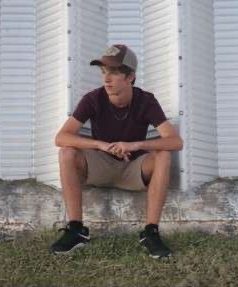 Cade Austin Becker, Staff Reporter
My name is Cade Austin Becker Houser. I enjoy track, video games, cars and music. I often am listening to music, hanging with friends, playing music or...