Graduation and Project Graduation rescheduled to July 25
On April 16, principal Martin Straub announced in an email that graduation, originally scheduled for Sunday, May 10, has been rescheduled for a tentative date of Saturday, July 25. So far, the ceremony is set to start at 10 a.m., but there are still many unknowns when it comes to graduation.
"As you know and are obviously experiencing, there are no guarantees that even this date is fail-proof, but we do feel this later date increases the likelihood of being together and pulling this off," Straub said in the email. "Flexibility and patience is requested."
Some people noticed that graduation moved from a Sunday to a Saturday. The reason for this switch is because since graduation takes place towards the end of the summer now, there will not be any conflicts with Kansas State High School Activities Association regional or state activities.
"[July 25 is our] best chance of actually having an event without limiting family attendees," Straub said. "[The administration] met with StuCo and [the] Senior Class president and felt this was best."
Since everything changes so rapidly due to COVID-19, it is hard to tell what will happen in the next two months, so there is still quite a bit that is unknown when it comes to graduation. One thing that has not been determined yet is the location for graduation. So far, the possible locations are Hays High's Gym A, Fort Hays State University's Gross Memorial Coliseum and FHSU's Lewis Field, but Straub is unsure if the FHSU facilities will be okay to use since the campus is closed.
Another thing that is still unknown is whether the band, choir and orchestra will be able to do their usual live performances at the graduation ceremony.
"It is doubtful," Straub said about live performances. "The ceremony details will be worked on the closer we get to July."
Although, the music instructors still have a hopeful outlook on being able to perform as usual this year.
"Keep an eye on your email for potential graduation details; assuming we're allowed to have a ceremony, we'll try to have music for it," band instructor Matthew Rome said in an assignment to his band students. "Details will follow as I receive them."
Orchestra instructor Joan Crull is also hoping that the music students will still get to perform and has asked her students to watch their Remind app and messages for more details.
On April 22, Hays High announced on their Facebook page that Project Graduation has also been rescheduled to July 25, the same day as the ceremony. Although, along with graduation, this date is subject to change if the COVID-19 situation calls for it.
Project Graduation will take place in both Gym A and Gym B at HHS, and it will still take place at the originally scheduled time, from 9 p.m. to 2 a.m.
All rules and activities that were discussed in the Feb. 11 meeting for Project Graduation are all still the same, along with what was on the Peace of Mind Agreement. The only things that have changed about Project Graduation is the date and location.
For the seniors who did not get the chance to turn in their Peace of Mind Agreement before the school closure, they can still fill one out and turn in the $30 fee when they check in their computers.
In the Project Graduation announcement post on Facebook, the school asked for parents to donate this year instead of local businesses.
"Because of COVID-19's negative effect on our local Hays businesses, instead of asking for donations from them going forward, we ask friends, alumni and supporters of HHS to consider donating to make 'Project Graduation 2020,' a reality," the post said. "Donations will be used to purchase food, prizes, scholarships and entertainment for the night. Hays 'Chamber Cheques' will also be used as prizes to help local businesses."
If you are willing to donate, please send a check to "HHS Project Graduation," 2300 E. 13th St., Hays, KS, 67601. They ask for the donations to be no more than $20.
"I hope this event gives seniors the closure they need graduating from HHS," class sponsor Jerett Pfannenstiel said. "COVID-19 robbed them of their 'last moments' in every category of high school.  Seniors need to say goodbye to HHS.  They need to say goodbye to their friends.  They need to say goodbye to their teachers and coaches.  My heart goes out to them, but at the same time, I know this will make them stronger.  'Your hardest times often lead to the greatest moments of your life. Keep going. Tough situations build strong people in the end.' ― Roy T. Bennett, The Light in the Heart."
20maustin@usd489.com
About the Contributor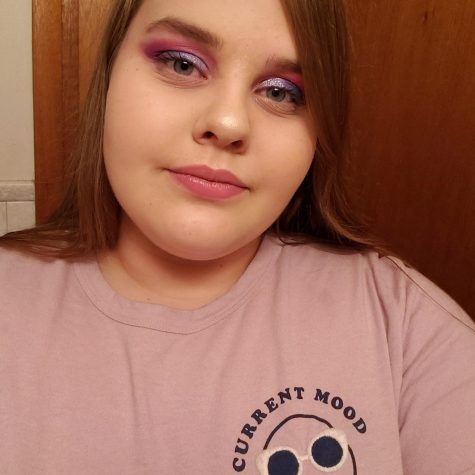 Michaela Austin, Staff Reporter
Michaela Austin is a senior, and this is her first year in newspaper. She is also involved in Band, Chamber Orchestra, StuCo and Leadership Team. In her...