'Anything Goes' receives Jester Award nominations
For 18 years, the Musical Theatre of Wichita has been honoring excellence in high school musical theatres through the Jester Awards Program.
Out of 25 possible nomination categories, Hays High's Fall Musical "Anything Goes" received six. The nominations included the following:
Overall production
Lead actor (Billy Crocker) – junior Gabe McGuire
Supporting Actor (Lord Evelyn Oakleigh) – junior Tom Drabkin
Small ensemble (Singing Sailors) – senior Nathan Leiker, sophomore Alex Johnson and freshmen Seth Tripp and Quinton McGuire.
Production number
Stage crew
"I am very proud of the nominations we got in the specific categories," director Alex Underwoord said. "We had memorable performances and excellent work done by every single person who worked on this show, so being nominated is like the cherry on top. The goal is for the students to push themselves into creating a top-notch musical theatre performance, and I feel good that we accomplished that this year."
This year's Jester Awards Ceremony will be broadcasted virtually on Sunday, May 3 at https://mtwichita.org/.
The ceremony will be hosted by award-winning Wichita theatre artists Rachel Downs and Steve Hitchcock. Honorees in the 25 categories will be announced, and scholarship awards will be presented to three students, lead actor, lead actress and a technical theatre recipient.
"So, the biggest change for the Jesters this year is that they've moved to a virtual," Underwood said. "Because of that, I'm hoping more of our families and friends can actually get to be a part of it. I am, of course, going to tune into the livestream. We are talking about having a cast watch party and dressing up in our formal wear just like we would have if we were at the ceremony in person. The other big change for the Jesters this year is the increase in schools participating. There were 48 schools this year, up from 38 last year. So, to be nominated in the Overall Production category means that we are in the top 10, which is a good feeling for sure!"
22nvuong@usd489.com
About the Contributor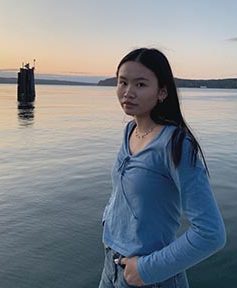 Nikka Vuong, Managing Editor
This is Nikka, and she is a junior this year.