Project Prom Shop & Social allows students to look through attire
On Jan. 30, Helping Hands and Student Council held a Project Prom Shop and Social during PRIDE Time in the Library.
Students had the opportunity to browse through the Prom attire and socialize. Helping Hands cookies were also offered as refreshments.
"The event went better than we excepted," Helping Hands sponsor Michelle Thacker said. "We had no idea we were going to have that many students come down to the library. It was completely unexpected, and I think partnering with StuCo was a very good option. It was a great thought process on just being able to bring the clothing to a place where students can access it more freely and be able to see it."
Thacker said there was a full rack of clothing given away, which students came to pick up after school.
Twenty-nine Helping Hands students helped set up the attire in a retail order in an hour.
"The last two years, we have had to take the clothing items to the mall, and that's a huge undertaking, and it takes a lot of hours and labor," Thacker said. "It's just not very conducive to our audience, which is students here. So, having the ability to have the product here where the students are on their own time is what we think is really the most valuable."
Thacker anticipates on doing this event again next year if Helping Hands has the ability.
"We're going to be able to leave the clothing up until April 24 in the Library," Thacker said. "So, kids can come in during PRIDE Time and come and go as they can. We're hoping that we encourage kids to take and also bring attire."
22nvuong@usd489.com
About the Contributor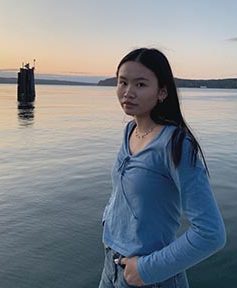 Nikka Vuong, Managing Editor
This is Nikka, and she is a junior this year.