Farm Bureau insurance agent, Ellis County Emergency Medical Technician speaks to students during PRIDE Time
On Jan. 23, Farm Bureau insurance agent and Ellis County Emergency Medical Technician Kevin Haynes spoke to students during PRIDE Time.
Haynes became an EMT after graduating Hays High in 1999.
"I got my first Emergency Medical Service job in Manhattan," Haynes said. "I moved there when I was 18 years old. Looking at this in retrospect, that was crazy, to tell you the truth. I was straight out of high school, going to a town I didn't know, I didn't know where the hospital was and I was supposed to drive the ambulance. It was a whole different world to me. It was a culture shock. Everybody I worked with was 20 years older than me."
Haynes then went to paramedic school in Salina and later went to Wichita State University for a business degree.
Now Haynes works two jobs and will continue to work for another five years until he can officially retire from EMS.
"I'm proud of what I have done in EMS, but with my kids getting older, I want a regular schedule," Haynes said. "I have done this for 21 years now, and I need to make it to 26 years. After I'm done, I'll probably stay on part time as an on-call volunteer."
For the past year and a half, Haynes has mostly done investments, marketing, stocks and bonds at Farm Bureau.
"Farm Bureau does well beyond insurance," Haynes said. "It is a political organization, to tell you the truth. The political size of Farm Bureau is completely interested in keeping and making agriculture sustainable."
With both careers, Haynes said it can be difficult to focus on one career at a time. Haynes recommends focusing on one career first and then considering another.
"If you pick something your passionate about, those job opportunities are going to be there in plethora," Haynes said.
22nvuong@usd489.com
About the Contributor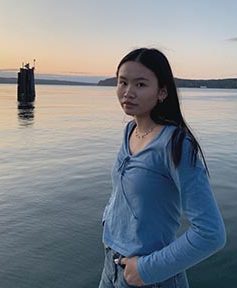 Nikka Vuong, Managing Editor
This is Nikka, and she is a junior this year.