Associate Professor, Radiology Technology Program Director Jennifer Wagner speaks to students during PRIDE Time
On Dec. 18, Associate Professor and Radiology Technology Program Director at Fort Hays State University Jennifer Wagner spoke to students during PRIDE Time in the Lecture Hall about careers relating to Medical Diagnostic Imaging.
Throughout the presentation, Wagner had a PowerPoint covering all details about Medical Imaging, such as the career outlook, job details and helpful traits for the career.
"There are a lot of job opportunities right now," Wagner said. "In Medical Imaging, it is one of the greatest areas predicted that will have a shortage by 2025."
Wagner then talked about careers in Radiology and showcased a video showing how dangerous and powerful a Magnetic Resonance Imaging (MRI) can be.
"If you interested in the [Radiology Department], the very first place you start is Radiologic Technologist," Wagner said. "That's kind off the entry level to this career. Radiologic Technologists are going to take direct care of the patient and work alongside the doctor. The minimum degree is a two-year associates degree. Most of the time now college graduates are encouraged to seek out a bachelors degree."
Wagner also went into detail about cardiovascular imaging, computerized tomography (CT Scan), mammography, nuclear medicine and ultrasounds.
Wagner ended her presentation with any questions the students had about anything relating to what was said.
"As a person in medical imaging, there's a lot of job variety, which means we don't do the same things over and over every day," Wagner said. "It just depends on what you're interested in, and like I said before, some people start as Radiologic Technologists, and they get through their four years and decide they want to go to medical school."
22nvuong@usd489.com
About the Contributor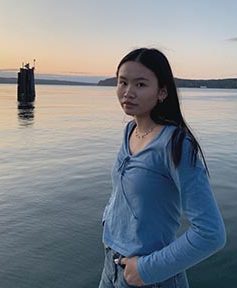 Nikka Vuong, Managing Editor
This is Nikka, and she is a junior this year.