Product Manager Trey Desaire speaks to students during PRIDE Time
Product Manager Trey Desaire spoke to students during PRIDE Time as a career speaker about what it is like working for Open Road Brands.
Desaire works with the design team and the sales team to produce products for major retailers, such as Hobby Lobby, Target, Spirit Halloween and Walgreens.
Desaire then explained the process it takes to design and produce a single item and a collection.
"Our factories in China can produce a large number of products," Desaire said. "[Open Road Brands] can do a whole set, and it makes it easier for retailers. So, they don't have to work with multiple companies."
Desaire said that, as a product manager, his job is to make the sales and make sure the company has the licenses to create that product.
"I have to study the market as well," Desaire said. "I don't want to create something without seeing what is already out there. For example, if something is already out there at Target and has been sitting on the shelves for years, I probably shouldn't do something like that."
Desaire found that math classes and microtrends, as well as consumer habit classes, have helped him throughout his job.
"It is very collaborative here," Desaire said. "It's a great job if you enjoy working with others and are able to communicate."
22nvuong@gmail.com
About the Contributor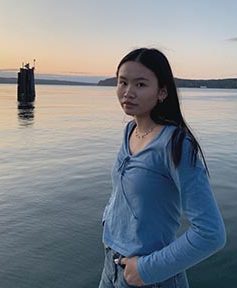 Nikka Vuong, Managing Editor
This is Nikka, and she is a junior this year.