Director of International Student Services gives students advice over college
The director of International Student Services at Fort Hays State University, Carol Solko-Ollif, spoke to students in the Lecture Hall during PRIDE Time on Oct. 2 as a career speaker.  
Solko-Ollif began by talking about what her high school and college experiences were like.  
"When I was in high school, I took the path of least resistance, being that I didn't necessarily take high school algebra, physics or chemistry because I just wanted to graduate and move on to college," Solko-Ollif said. "My advice to you is to not do what I did. Take the courses in high school even if you think you will never need to use this because at some point you will." 
Solko-Ollif continued to talk about how she got her job as the director of International Student Services. Solko-Ollif also talked about what her job is like and what the department does.  
"We have around 170 international students," Solko-Ollif said. "The students have a lot of regulations they must follow. It is not easy to come to the United States to study. When our international students come to the U.S., they must apply first, they have to prove they can financially afford to stay in the U.S., and they have to pay a VISA fee, which there is not a guarantee they will get a VISA to come to the U.S. There are many different steps they go through to even get to Kansas. That is why our office is important because we help them navigate through those steps."  
Solko-Ollif teaches an international seminar that helps the students adjust to the new environment and learn about the American traditions. Solko-Ollif also teaches a freshman seminar class, which is designed to help freshmen students navigate college. 
Solko-Ollif then ended her speech with any questions the students had for her.  
"My message repeatedly is going to be, take the time now to get a good foundation and learn how to study because it's one of the things that when students come to college, they don't not how to do," Solko-Ollif said.  
About the Contributor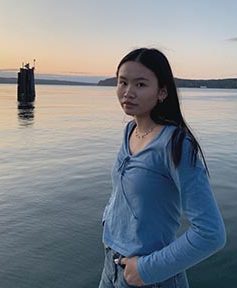 Nikka Vuong, Managing Editor
This is Nikka, and she is a junior this year.