Debate team hosts opening season tournament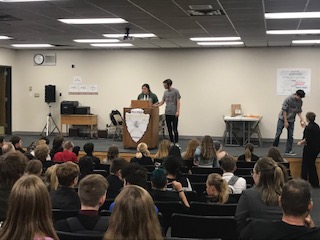 On Saturday, Sept. 21, Hays High School hosted the opening season debate tournament for 15 other schools. In total, there were 80 teams competing, and 40 classrooms were used.  
"Out of the 15 schools, some of them only have one entry some of them have full teams," instructor Codi Fenwick said. "There are a variety of schools from 2A to 6A competing."  
The schools that attended were Buhler, Clay Center, Dodge City, Garden City, Great Bend, Halstead, Hoisington, Junction City, Larned, Lyons, McPherson, Salina Central, Sterling, Thomas More Prep-Marian and Ulysses. 
Fenwick said there are three divisions: Novice, JV and Open.  
"We give out plaques to the top four schools," Fenwick said. "They must have someone in each division to qualify for one. We give out individual medals for the top teams in each division as well."  
Fenwick said the tournament relies on a lot of community volunteers in order to be successful. There was one volunteer judge in each room.  
Students that helped during the tournament came at 6:30 a.m. and helped with the hospitality room, the concession stand and the tabulation room.  
"Debate will compete next weekend and travel to Halstead and take three teams, one novice, one mixed JV of the first year and an advanced debater and one open team," Fenwick said.  
About the Contributor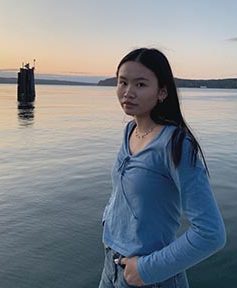 Nikka Vuong, Managing Editor
This is Nikka, and she is a junior this year.