Indian Call week activities prove successful
Between the dress-up days, the King of Hearts competition, the games assembly and the dance, Indian Call week is a very busy week for students.
On Jan. 12, the dress-up day theme was Medieval Monday. Students were encouraged to dress up as a knight in shining armor, a damsel in distress or some other figure related to the medieval time period.
During seminar there was also a games assembly. Students got the chance to compete in a competition between classes along with watching Indian Call candidates participate in different games.
"The games assembly was very enjoyable," sophomore Joanna Carrillo said. "I really liked the giant beach ball game. It was very interesting to watch."
Jan. 13's theme was Tourist Tuesday. Many students got into the theme by donning fanny packs, sunglasses, binoculars or anything else that would make them stand out as a tourist.
"Tourist Day was by far my favorite because it was easy, and it was a goofy theme, just like me," freshman Maia Lummus said.
Jan. 14 was King of Hearts Day. Students wore red or pink for Valentine's Day.
There was also a King of Hearts Competition. In first hour, every girl received a heart. If a guy talked to a girl and the girl talked back to the guy, the girl had to give the guy their heart. The guy with the most hearts was declared the King of Hearts. This year's King of Hearts was junior Chance Murphy.
Jan. 15's theme was Le Louvre. Students dressed up as artists or famous works of art. Students also voted for Indian Call King and Queen on Thursday.
Jan. 16's theme is Tres Chic. Students will dress up nicely.
The Indian Call King and Queen will be announced at the basketball game on Jan. 16.
The Indian Call dance will take place Jan. 17 from 8:00 to 10:30 p.m.
21afeyerherm@usd489.com
About the Contributor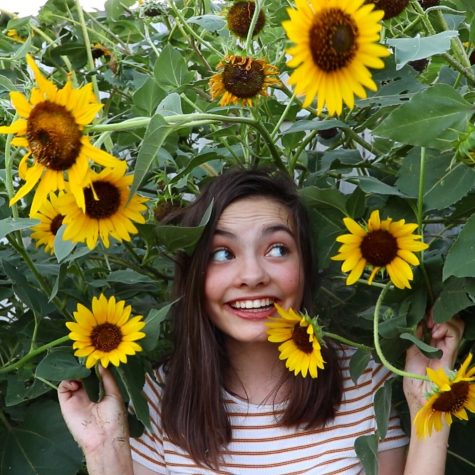 Alicia Feyerherm, Online Editor-in-Chief
Alicia Feyerherm is a junior, and this is her third year in Newspaper. She is very honored and excited to be in the role of Online Editor-in-Chief this...