Cheerleaders raise awareness for domestic violence
As a form of awareness raising, the cheerleaders sold purple light bulbs for Options at the mall Sept. 23 and Sept. 24.
Sara Campbell, the cheerleader's coach, was not able to participate at the event due to a wedding, but was proud of the efforts the team made to spread word of the Options establishment.
"Options is the domestic violence and sexual service violence office here in Hays," Campbell said. "They help with intake or anybody that is a victim from domestic violence or sexual violence. They are able to assist victims with getting help, treatment, babysit kids, maybe relocate and get out of the situation that they are in, and just try to move on with their life."
"Finding a job, finding a place to live on their own, whatever the case may be. However they need help, Options is the support system that those people can call," Campbell said.
Any money that has been raised will go directly to Options and any assistance that they may need, Campbell said.
"It was not necessarily about raising money or selling a certain number of light bulbs," Campbell said. "It was more the goal of just getting awareness out there for anybody and everybody that may need assistance for any kind of circumstance that they would cover."
Campbell has been pushing the cheerleaders to become more involved in the community and showing their support.
"I mean there is so much more than girls on the side of the field cheering on the team," Campbell said. "They have so much purpose and ambition that they can put forward to help out and I think it's good for them to be able to exercise that."
About the Contributor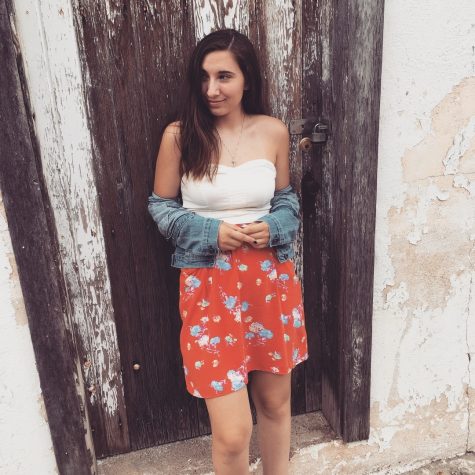 Allison Hillebrand, Editor-in-Chief
Allison Hillebrand is a senior at Hays High. She is involved in the newspaper, DECA, orchestra, leadership and National Honor Society. She will be attending...