'Cobra Kai' offers continuation of 'Karate Kid' story
"Cobra Kai" elicits the feeling of nostalgia, as it outlives its predecessor from the mid-'80s.
"Cobra Kai" is a action series that is set in the years after the popular hit, "Karate Kid" (1984).
Most of the main characters in "Cobra Kai" return from the original "Karate Kid" movies, including Parts I, II, and III. These actors include Ralph Macchio (Daniel LaRusso), William Zabka (Johnny Lawrence) and Martin Kove (John Kreese), along with others who appear for a small amount of screentime.
"Cobra Kai" tries to fill in the shoes of its past. With the protagonist Mr. Miyagi deceased, the show continues without him.
The characters are in their older, adult forms and show how they have changed throughout 40 years.
Daniel LaRusso and Johnny Lawrence are presented as the main characters. Since the '80s, they have had children. Johnny has had a son named Robbie, while Daniel has had a daughter named Sam and a son named Anthony.
Daniel is a married man who owns a string of car dealerships, and Johnny, not married, starts out as a handyman but is eventually laid off because of an attitude problem. The two rivals have opposite lifestyles, while figuring out that no matter what, everyone goes through rough times.
"Cobra Kai" was initially released to YouTube Premium in 2018, then was picked up by Netflix in June 2020.
"Cobra Kai" currently features three seasons with 10 episodes each. The producers, Ralph Macchio and William Zabka, along with Will Smith, are planning for a next season. They are debating on even going past five seasons.
The popular series has a Rotten Tomato rating of 9.2, IMDb rating of 8.6 and a Facebook rating of 5/5.
My rating of the series is a 9/10. The series gives a good feeling of nostalgia but leaves a lot of questions that I want answered and may be answered in later seasons.
About the Contributor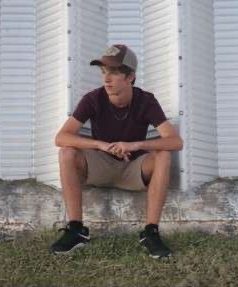 Cade Austin Becker, Staff Reporter
My name is Cade Austin Becker Houser. I enjoy track, video games, cars and music. I often am listening to music, hanging with friends, playing music or...