'Smallfoot' proves to be typical kid's film
The animated movie "Smallfoot" was released in theaters in the United States on September 28, 2018.
The PG rated movie is about a yeti, Migo (voiced by Channing Tatum), who lives among others of his kind in a village in the Himalayan mountains. He is convinced that a human known only as "small foot" is real and attempts to prove so to his tribe with the help of Meechee (voiced by Zendaya) and the Smallfoot Evidentiary Society (S.E.S.).
Migo has to leave his village and go down to the human infested world to try to find a 'smallfoot' to show his community that what their kind has believed for centuries could be completely false. Setting itself apart from the usual animated movie themes of the past like "believe in yourself" or "friendship matters," Smallfoot focuses instead on a more modern message. Quotes such as, "Always seek the truth and be truthful," and "Ask questions, and don't just believe what people tell you," focus on getting movie-goers to think for themselves.
I would rate this movie a 7/10, though if I was younger I would probably give it a better rating. The kid-friendly movie was funny, had catchy music and a good message. However, I wouldn't recommend this movie to anyone who doesn't enjoy children's films such as "Smurfs the Lost Village" or "Over the Hedge." Overall, I thought it was a fairly enjoyable movie, and my youngest brother greatly approves. If you're looking for a family night or a fun outing with a younger sibling, it DOES exist with "Smallfoot."
About the Contributor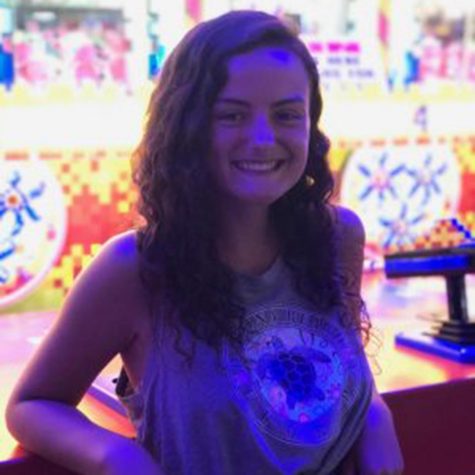 McKena McBride, Staff Reporter
McKena McBride is a junior, and this is her second year in Newspaper. She is involved in tennis, track, StuCo, Red Cross Club, Future Medical Professionals...