Ophelia book review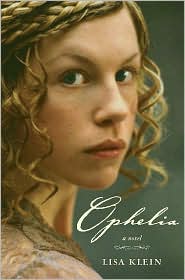 Hamlet is the prince of Denmark in both Shakespeare's famous play and Lisa Klein's novel Ophelia. But as depicted in the book's name, it is the brilliant Ophelia that takes center stage in this tragedy. As seen through the eyes of the woman Prince Hamlet loved, Klein created a masterpiece even the famous Bard would be proud of.
Ophelia has always stood out from the other girls in the kingdom of Elsinor. Motherless, boyish, clever and brave, the young girl is sent to become a lady-in-waiting in the Queen's household by her selfishly ambitious father.
Klein tells of Ophelia's struggles to contain her rebellious nature and learn how to sew and dance. Her innocent admiration for Prince Hamlet soon becomes a dangerous yet enticing love affair when her beauty and wit catches the prince's attention.
But all is not well in Elsinor. When King Hamlet is suddenly murdered and his pompous brother takes over both the queen and the throne, vengeance and secret plots start to slither threateningly within the walls.
The once peaceful court has been torn apart by treachery and Prince Hamlet is driven near mad with the thought of revenge, leaving Ophelia behind in his path of blood and vengeance.
Klein takes it one step further, bringing on a twist to the classic tale. Afraid for her own life, the young Ophelia weaves a plan to escape the walls of Elsinor harboring a very dangerous secret.
Ophelia is filled with tragedy, humor and cleverly incorporated lines from the original play. It expresses a truly compelling voice of a young woman who fell in love, lost to vengeance, fought against tragedy, faked death to live and ultimately–survived through it all.
I bought the book about two years ago, and it has never been able to stay on the shelf long enough to collect dust. I simply fell in love the deeply developed characters, spellbinding romance and Ophelia's brave heart.
Readers who are looking for a long and more detailed novel will enjoy this book. Those who like the works of Shakespeare and simplified Elizabethan speech patterns are especially recommended to read this book.
16szhang@usd489.com