Hobbies to undertake during quarantine
With school being online and students staying home more often, many students at Hays High have undertaken new hobbies to fill their free time.
Seniors Nathan Erbert and Lynsie Hansen have created a YouTube channel called "hErbs & Ginger."
"In starting a channel, we hoped to bring smiles to faces and encouragement to those in despair," Erbert said. "The current state of the world was the best indicator for us that maybe someone could benefit from a good laugh, even if it only came from a couple of knuckleheads on a YouTube video."
Hansen said she enjoys learning how to edit videos and watching failed attempts.
"I love the purpose it has given Nathan and I," Hansen said. "Our videos range from silly games, serious talks, songs and more. Our YouTube channel is a way for us to not only connect with our community and bring joy, but it is also one of our ministry platforms. Through our channel, we hope to share the love Jesus Christ has for all of his children!"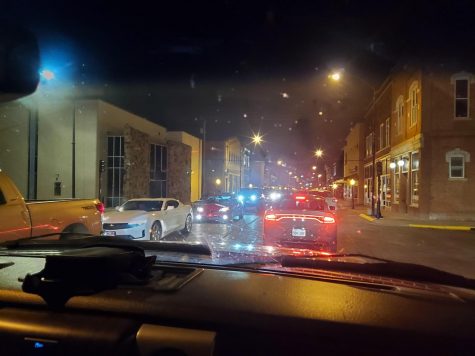 On March 27, many students attended the Drag Main event, including junior Hope Schumacher. The "Cruise Night" was an event organized by Patrick Toepfer, the step-father of senior Emma Pfannenstiel.
"My favorite part about dragging Main was seeing everyone I knew, especially since I can't see them like I use to," Schumacher said. "Dragging Main was a completely new and exciting experience for me. Both of my parents have always talked about how they used to cruise on Fridays and Saturdays, so it was very cool to see what it was like. I see why they enjoyed it so much now. There's not much too it, but for some reason, it was worth being there for three hours."
Sophomore McKinley Wamser has been painting more frequently to pass time.
"Painting has become my hobby because I was bored during quarantine and my mother asked me to paint her something," Wamser said. "What inspires me to paint is the satisfaction that I accomplished something instead of sitting in my room all day doing something unproductive. Since having online school some other hobbies, I have developed are gardening. I just built a garden and am starting that project as well."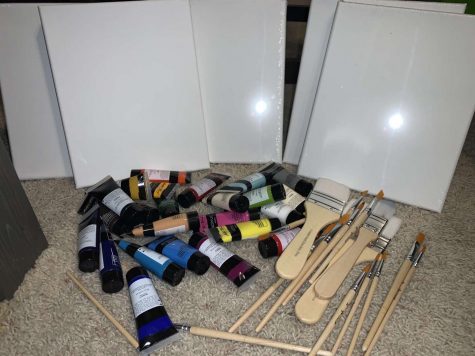 Listed below are more hobbies to consider starting:
Read more or listen to an audio book.
Learn a new language with apps like Duolingo.
Become a better cook or start baking.
Learn a new skill.
Exercise more.
Learn how to knit or crochet.
Start decluttering the Marie Kondo way or any other way.
Try to become TikTok famous.
Learn how to hand sew.
Start drawing or painting.
Create a journal or blog.
Learn origami.
Try meditation or yoga.
Learn calligraphy or hand-lettering.
22nvuong@usd489.com
About the Contributor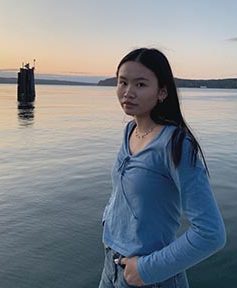 Nikka Vuong, Managing Editor
This is Nikka, and she is a junior this year.