Freshman travels to Germany over spring break
Imagine traveling for 15 plus hours to only have your flight delayed multiple times. You're tired of the delays and just want to arrive to your destination. But, you're still excited because this is your first time leaving the country. Freshman Ella Voth traveled to Germany this year for spring break and was able to experience something different from here.
Voth left for Germany on March 6 with her parents and a group of college students going on a study abroad tour called the faculty-led program through Fort Hays State University.
Voth said the group was separated onto different flights at the beginning, so many others in the study abroad group landed in different areas of Europe like Paris, London and Vienna.
"We got to roam around Vienna, and we saw lots of shops," Voth said. "There are a lot of touristy things to do there."
The study abroad group was led by a tour guide, and visited many things like cathedrals, art museums, shops, popular statues in Germany, different popular locations and architectures like the Berlin Wall.
"Everything is more modern here, and in Germany there are more historical buildings and people embrace the architecture," Voth said. "When something historical falls down they rebuild it the same way it was. It is definitely different from here."
Voth enjoyed seeing the different architecture in Germany and famous paintings. She never got tired of seeing the buildings as well as the concentration camps there.
"The concentration camps are so eye opening," Voth said. "Visiting the camps was one of my favorite parts of the trip. I think one of the reasons why this was one of my favorite experiences is because we studied about World War II in school, and it was crazy to just see it in person."
As the group continued their travels they mainly visited cities in Germany. At the end of their excursion they also went to the Czech Republic.
"The trip was a whole learning experience," Voth said.
Most of the other college students she went with are graphic design majors or are majoring in something relating to art. Which is something she is considering for her future.
"I became friends with everybody that went by the end of the trip," Voth said. "It was a really great overall experience and they were all very nice."
Voth mentioned that it was intimidating to be in another country not knowing how to speak the language at first. But everybody there was accommodating to the fact that she and the group did not speak German.
"I want to go back to Germany when I'm older and know more about the different art museums and paintings and just have a better understanding of the things I didn't know," Voth said. "I also would like to see more concentration camps."
22nvuong@usd489.com
About the Writer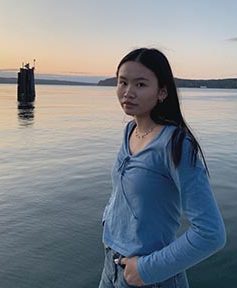 Nikka Vuong, Managing Editor
This is Nikka, and she is a junior this year.