New student from Columbia settles in
Hang on for a minute...we're trying to find some more stories you might like.
Sophomore Nicolas Rojas is a new student who moved here from Columbia, South America, before the school year started, knowing almost no English.
Rojas is originally from Columbia and moved to Wichita in June. Before school started, he moved to Hays.
Speaking through translator sophomore Alan Enriquez, Rojas said him and his family chose to move to Hays so he could get a better education.
Rojas explained that both the students and teachers have been very nice to him. He feels that he is doing well in all his classes, but speaking little to no English is not without its challenges.
Matt Brooks is currently one of Rojas' teachers. Like other teachers, Brooks is having to make adjustments to his teaching for Rojas.
"I've have numerous student that have had limited language skills, but I haven't had very many that can hardly speak any English," Brooks said.
Brooks said he is trying to find resources for Rojas that are in Spanish that would help him during class.
"I have a translator app on my phone and he and I sometimes will communicate that way on assignments to make sure he's clear on some things," Brooks said.
Bilingual students in Brooks' class have also helped translate for Rojas.
To learn English faster, Rojas is also taking additional English classes outside of school.
Rojas has yet to join any school groups or clubs, but is planning to join the boys swim team later this year. While living in Columbia, Rojas was on the cheer team.
One of the major differences Rojas mentioned about Hays is how much safer it is compared to Columbia. Rojas frequently works out in a park nearby where he lives, as he feels there is more safety in the streets than Columbia.
According to Rojas, school here is very different compared to Columbia. Rojas said he appreciates all the extra help he is receiving and feels that overall he is getting a much better education here than he was in Columbia.
Brooks believes that school finance shortcomings make it more difficult to teach Rojas.
"It's been extremely difficult," Brooks said, "I'm a little surprised and disappointed that the district doesn't have more resources that can allow someone to be with him in class, but again that's budget cuts and it's everything we've experienced over the last 10 years."
21mmcbride@usd489.com
About the Contributors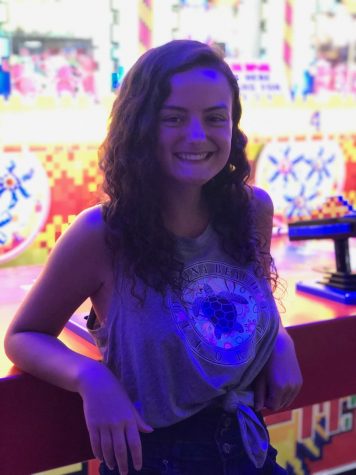 McKena McBride, Staff Reporter
McKena McBride is a junior, and this is her second year in Newspaper. She is involved in Tennis, Track, StuCo, Red Cross Club, Health Professions Club...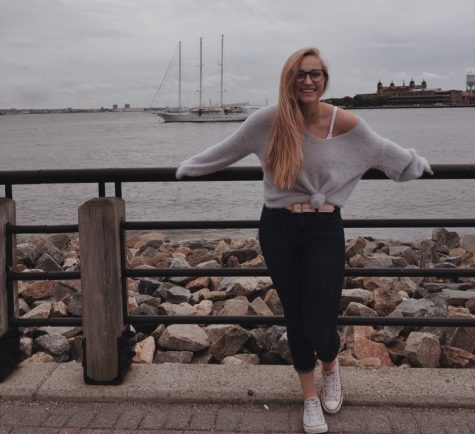 Brittani Park, Staff Reporter/Infographics
Brittani Park is a senior this year and this is her first year in Newspaper. Brittani's favorite things are people, music, art and the color yellow. She...