Dane G. Hansen test offers scholarship opportunities for seniors
Hang on for a minute...we're trying to find some more stories you might like.
Forty-eight seniors gathered on a bus headed to Fort Hays State University to take the qualifying test for Dane Hansen scholarships on Sept. 13.
"Hays High usually has around that number of students who take the test each year," counselor Suellyn Stenger said. "The students represent our school very well."
Each year the Dane G. Hansen Foundation offers millions of dollars in scholarship to high school seniors in western Kansas.
There are several qualifications which include going to a college in Kansas, taking a test, submitting an application, and completing an interview.
To be eligible to take the qualifying tests, students must have taken the ACT and have a composite score of 21 or higher. They also must have at least a 3.50 GPA on an unweighted scale.
Students are not allowed to use a calculator or any other helpful tools on the test.
"We do provide students with some study tips for the qualifying test," Stenger said. "It is important for students to have knowledge of current events and issues throughout the world."
Students who take the qualifying tests are eligible for three different scholarships. Those scholarships are "The Leaders of Tomorrow" ($10,000 renewable for three additional years), "Hansen Scholar" ($6,500 renewable for three), and "Hansen Student" ($4,000 renewable for one additional year).
If a student does not plan on attending a four-year school, but they plan on attending a community or technical college, they can apply for a Dane Hansen Career and Technical Education Scholarships. Applicants should display goof character, but a 3.50 GPA is not required and there is no qualifying test.
Dane Hansen Career and Technical Education scholars may enroll in any career and technical education program, in any Kansas school, as long as it does not lead to a four-year degree.
"I would encourage any student to take the test or apply for Dane Hansen scholarship," Stenger said. "It is a wonderful opportunity for students to earn scholarships that can be worth a very significant amount of money."
            21abrull@usd489.com

About the Writer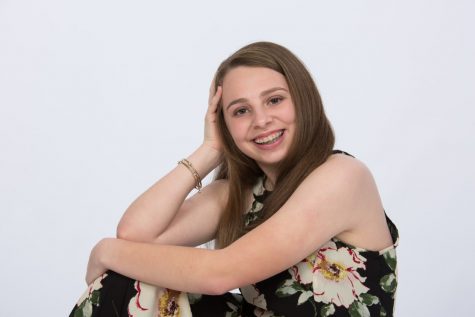 Anna Brull, Staff Reporter