2016 Music Year in Review
Despite being a rather disappointing year in other aspects, 2016 was very kind to us in terms of music. In no particular order, here are 10 of the best albums released throughout the last year:
"The Life of Pablo" Kanye West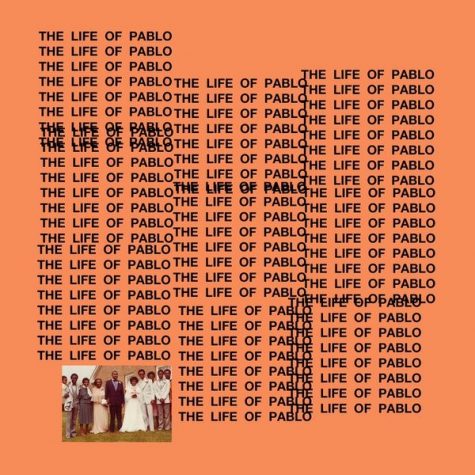 Boasting a star-studded list of features such as Chance the Rapper, Kid Cudi, Future, and more, West's seventh studio album was destined to be nothing less but a hit. It has an underlying gospel feel and message throughout, most evident in tracks such as "Ultralight Beam" and "Low Lights." Although released exclusively on the streaming website, Tidal, in February, "The Life of Pablo" made its debut on the Billboard 200 chart at number one. Due to high demand and personal finance issues, West made the album available on other streaming websites in April. Although considered by many as one of West's less-impressive albums, it is unlikely that this project will be forgotten any time soon. Overall, I would rate it a 7/10.
"Blank Face LP" ScHoolboy Q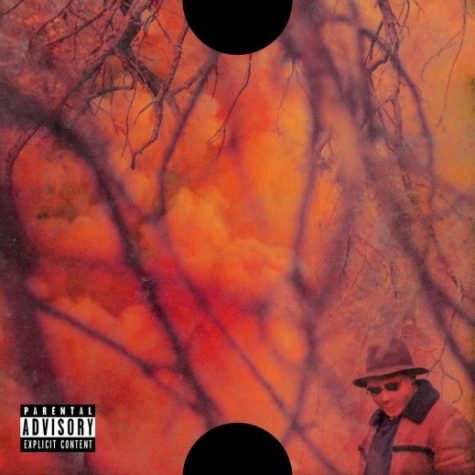 Although initially slated for a pre-summer release, ScHoolboy's fourth album dropped July 8 after being pushed back several times. Among its features include R&B vocalist, Miguel and Kanye West, who made a notable appearance in the single "THat Part." With this album, ScHoolboy further carves out his musical niche he began establishing with his previous album "Oxymoron" through lyrics that are full of vivid imagery. He also shows off his creativity in the heavy synth, fuzzed out, quasi-psychedelic production of the album. Completely underrated and overlooked with all the releases this year, I give this album a rating of 8.5/10.
"Blond" Frank Ocean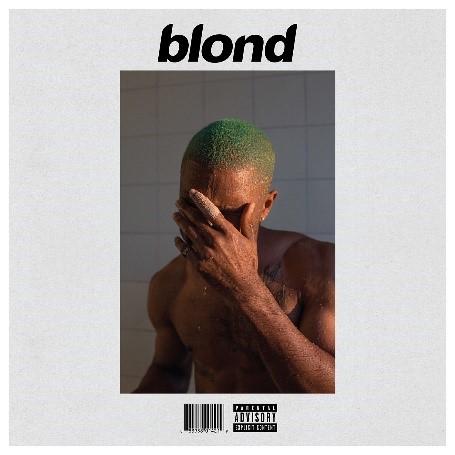 After putting his loyal fans through the turmoil of waiting four grueling years, Frank Ocean finally released his second studio album last August. The production of the album was shrouded in secrecy, but the end result garnered considerable media attention. Ocean's smooth vocals, accompanied by mellow beats, gave this R&B album an extremely intimate feel. Tunes such as "White Ferrari", "Nikes" and "Ivy" have secured permanent places in the hearts of many. Definitely worth the wait, I give the album a 7.5/10 overall.
"Views" Drake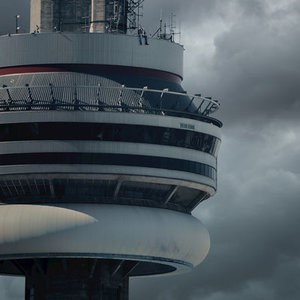 Released April 29 by OVO Sound, Young Money Entertainment, Cash Money Records, Boy Better Know and Republic Records, Aubrey "Drake" Graham's fourth studio album spent 13 non-consecutive weeks on the Billboard 200 chart. It also earned the title of the first album to be streamed one billion times on Apple Music. Singles such as "Hotline Bling," "Pop Style" and "One Dance" generated a substantial amount of excitement for the album prior to its release. Heavy Jamaican dance hall flavors can be found consistently throughout the album, setting it apart from most of Drake's other productions. I would rate the album as a whole a 6/10.
"Stoney" Post Malone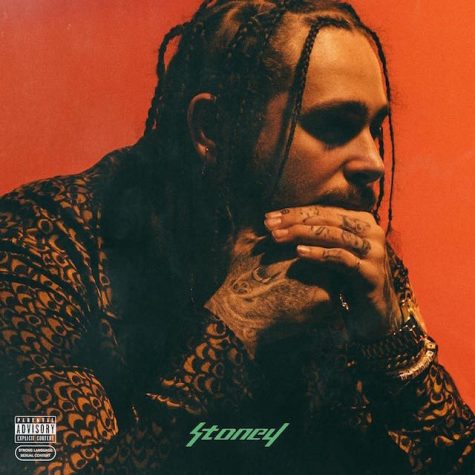 After the release of his hit single "White Iverson," Austin Post said that his first album would "change the world." While the jury is still out on whether or not the world was permanently altered by this album, it did debut at number six on the Billboard 200 chart. Originally set to be released in March, "Stoney" did not drop until early December. As of January 2017, the album has sold 120,000 album-equivalent units. Artists such as Justin Bieber and Quavo of Migos have features in this album. Many of the songs have a similar feel to "White Iverson." Some may find this consistency to be too repetitive, but overall I give the 5.5/10.
"Coloring Book" Chance the Rapper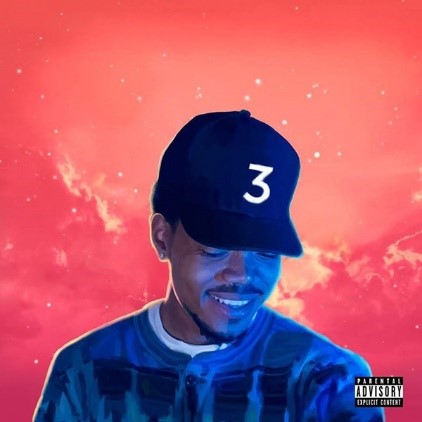 This album, the third major production from independent artist, Chance the Rapper, does not fit the stereotype of an unsigned artist's mixtape to say the least. Hype for the project, originally dubbed "Chance 3" began generating after the 2014 release of single, "Sunday Candy." It was officially released exclusively to Apple Music on May 12. Kanye West, Lil Wayne, Justin Bieber and Young Thug all make appearances on tracks such as "No Problem," "Juke Jam" and "Mixtape." After receiving a nomination for Best Rap Album at the 2017 Grammy Awards, the project earned the distinction of the first streaming-only album to be nominated for a Grammy. A lively, gospel feel is present in the production of the majority of songs, with numerous religious references throughout. I give this album a 7.5/10 overall.
"Starboy" The Weeknd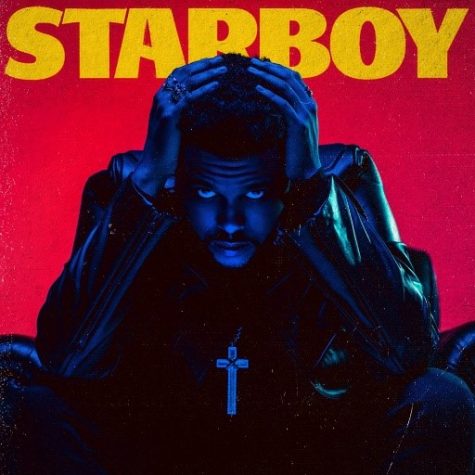 Abel Tesfaye, known widely by his stage name "The Weeknd" came to Instagram after the release of his 2015 album, "Beauty Behind the Madness," to hint at the production of a third studio album. After much speculation as to whether or not the album was actually being produced, it was released Nov. 25 by XO and Republic Records. In some aspects, this album feels striking similar to his debut album, "Trilogy." However, it still maintains some of the more pop-like production of "Beauty Behind the Madness." Combining aspects of the two projects made the album appealing to those who have been loyal fans of The Weeknd for years, as well as those who jumped on the 2015 "Can't Feel My Face" bandwagon. Singles such as "Starboy" and "False Alarm," as well as track 9, "Sidewalks," featuring Kendrick Lamar were instant crowd favorites. Although I much prefer the dreamy R&B vibes of "Trilogy," I respect the fact that "Starboy" was made marketable to The Weeknd's two—very separate—fan bases. I give this album an 8/10.
"Birds in the Trap Sing McKnight" Travis Scott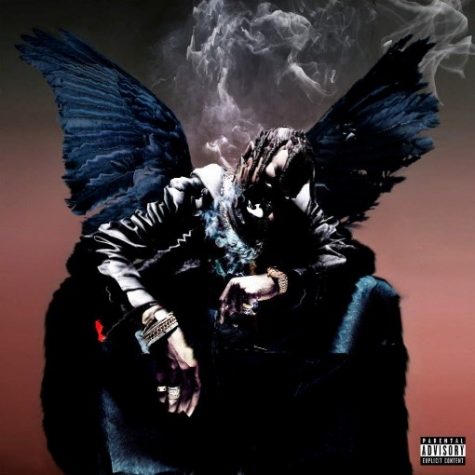 Travis Scott's sophomore album was released Sept. 2 exclusively to Apple Music. This album received much more positive reviews than its predecessor, "Rodeo." It debuted at number one on the Billboard 200 chart. Although the majority of the vocals are highly autotuned—a style that Scott has only recently developed—its production and subject matter are reminiscent of his pre- "Rodeo" mixtapes, "Owl Pharaoh" and "Days Before Rodeo." Scott served as the executive producer of "Birds in the Trap." Andre 3000, Kendrick Lamar, and The Weeknd all made guest appearances on this album. I honestly was not expecting much from this album, but was pleasantly surprised for the most part. I give the project a 7.5/10 overall
"Cozy Tapes Vol. 1: Friends" A$AP Mob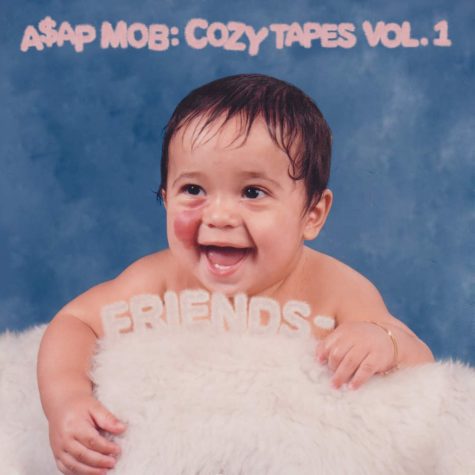 Although members of the A$AP Mob have collaborated on many a song together, this is their first official studio album. For the most part, this project serves as a third A$AP Rocky album, as he appears on all but three tracks. The album is extremely skit-based, with several speaking parts serving as a back drop for the majority of songs. Younger rappers such as Lil Uzi Vert and Lil Yachty are featured, as well as A$AP Rocky's close friend, Tyler the Creator. While album mostly showcases Rocky's abilities rather than the A$AP Mob as a collective, I thoroughly enjoyed it. I give "Cozy Tapes" a rating of 8.5/10.
"4 Your Eyez Only" J. Cole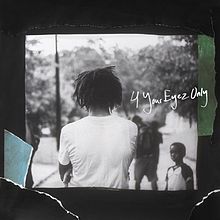 After taking a two-year hiatus, North Carolina native Jermaine Cole released his fourth studio album, "4 Your Eyez Only," on Dec. 9. Its release fell exactly two years after the release of his previous album "2014 Forrest Hills Drive." It debuted at number one on the Billboard 200 chart, giving J. Cole his fourth number-one album. Deep, soulful lyricism—a J. Cole trademark—is found consistently throughout the album as the life of a fictional character named James is chronicled. By the final track, it is revealed that James has died and the album was created for his daughter's eyes only as a way to remember him. Because of this underlying somber theme, some people considered the project a disappointment. It is definitely not a feel-good album. I, however, feel that "4 Your Eyez Only" is extremely well thought-out and a worthwhile listen. I give it an 8.5/10 overall.
18lgregory@usd489.com