Girls cross country finishes 10th at state meet
On Saturday, Oct. 30, the Hays High girls cross country team competed at the 5A state meet in Augusta. The team placed 10th overall with 279 points.
Sophomore Arely Maldonado was the first to finish for Hays with a time of 20:53.90. The average time run by Hays was 21:28.00, and the time difference from Hays High's first runner to seventh runner was 62 seconds.
"I think the season was a great learning experience for the girls," junior Amelia Jaeger said. "We really shaped into a team by the last few meets, and state was a great experience."
With the entire state team consisting of either sophomores or juniors, hopes are high for next year's season.
"I hope that we make state again next year and place even better than we did this year," Jaeger said.
The full results are listed below:
V – sophomore Arely Maldonado – 55th (20:53.90)
V – sophomore Brenlynn Albers – 61st (21:07.70)
V – junior Amelia Jaeger – 75th (21:29.20)
V – junior Avery Winter – 82nd (21:50.60)
V – sophomore Julia Zadina – 88th (21:56.40)
V – sophomore Brynn Kinderknecht – 90th (22:05.30)
V – junior Nayeli Cisneros – 93rd (22:19.00)
Leave a Comment
About the Contributor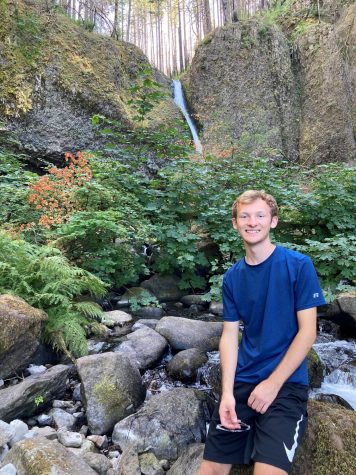 Ryan Schuckman, Design/Multimedia Editor
I am Ryan Schuckman, and I am a senior. I enjoy playing tennis and pickleball, making videos and being outdoors. This is my second year in newspaper.