Student Council holds class elections
On Wednesday, May 5, Student Council held class elections in the Lecture Hall during PRIDE Time.
StuCo members voted for the president and vice president of each grade for the upcoming school year.
Junior Aiden DeBey was elected as the Senior Class president.
"I decided to run for class president because I believed that I had the leadership skills necessary and the knowledge to be in the position," DeBey said.
As class president, DeBey wants to help to get more students involved with activities while in school.
"I hope to accomplish new fundraisers and getting more people involved within StuCo," DeBey said. "The most important aspect is representing your class proudly and well."
Sophomore Hannah Eikenberry, who was elected as the Junior Class president, also wants more people to get involved in the activities that StuCo plans.
"I hope to communicate with my class on the happenings and events of StuCo," Eikenberry said. "I want them to be ready and excited to participate in spirit and class activities."
Freshman Brynn Kinderknecht, who was elected as the Sophomore Class president, said she is excited to experience StuCo next year with little to no COVID restrictions.
"I hope that I can create a safe and fun environment for the school and StuCo," Kinderknecht said. "The most important aspect of being class president would have to be teamwork/coordination. If a president doesn't have that, they're up a creek without a paddle."
Eikenberry said that she thinks acting as a voice for her class and leading by example are important traits to have for being a class president.
"I love this school, and I have a passion for making it a better place, so I hope that enthusiasm can transfer to my peers in the future," Eikenberry said.
The full list of elected students is as follows:
Senior Class president: Aiden DeBey
Senior Class vice-president: Aaliyah Neuburger
Junior Class president: Hannah Eikenberry
Junior Class vice-presidents: Halle Lohmeyer and Riley Schwarz
Sophomore Class president: Brynn Kinderknecht
Sophomore Class vice-president: Henry Fitzthum
About the Writer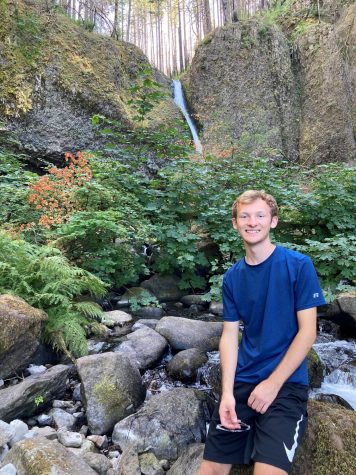 Ryan Schuckman
I am Ryan Schuckman, and I am a senior. I enjoy playing tennis and pickleball, making videos, and being outdoors. This is my second year in newspaper.