Teachers defeat students during pep assembly basketball scrimmage
A five-minute teacher versus student basketball scrimmage was the main event during the Winter Sports Pep Assembly on Dec. 1.
Advanced Algebra instructor Jerett Pfannenstiel, Advanced Geometry instructor Dustin Dreher, P.E. instructor Haley Wolf, Ceramics instructor Jen Younger, Spanish instructor Lora Gallegos-Haynes, AP Government instructor Abby Maska and Geography instructor Adam Long participated in the game.
"I thought the game was kind of stacked against the students," junior Tana Herreman said. "Two of the teachers are basketball coaches, and I'm sure some of the other teachers have experience playing."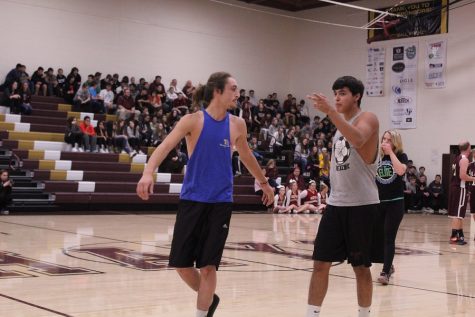 Seniors Sydney Sulzman, Michael Reyes, junior Nick Silva, freshmen Ashton Ottley, Tucker Johnson and sophomore Emily George were the students selected to play in the game.
"It was a lot of fun to watch," junior Reese Lovell said. "It was great to be able to cheer on our classmates."
Senior Leah Huxman thought the game had some humorous aspects to it.
"I thought it was hilarious when Nick went the wrong direction on the court," Huxman said. "He looked so proud of himself while he was dribbling, but we were all shouting at him to go the other way."
Junior Logan Clark said Silva's slip-up was the highlight of the game.
"It was so funny," Clark said. "Overall, I think the scrimmage was a good way to get all of us pepped up."
About the Contributor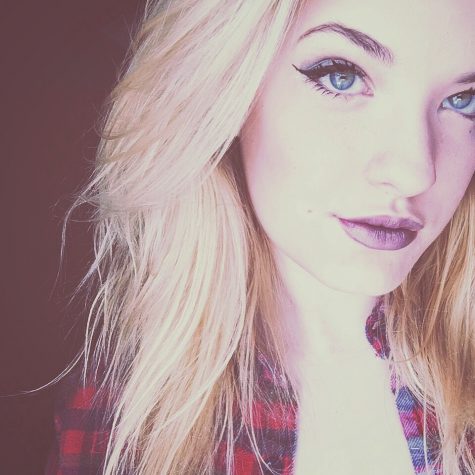 Anniston Weber, Co-Editor in Chief
Anniston Weber is Co-Editor-in-Chief of the Guidon and a senior this year. She has been involved with the Guidon for three years. In addition to being...