DECA excels at nationals
DECA students left for Orlando, Florida for the International Career Development Conference on April 24. There, they competed against thousands of students from across the globe. Though no students broke finals, a majority of them earned minimum competency.
"It was really tough competition, none of the Hays High kids made finals, but almost all of the students made it into top 32 out of 160 teams," junior Kayla Hitchcock said.
Junior Brooke Forinash agreed that the competition was difficult.
"The competition at state wasn't tough but competition at nationals was extremely tough," Forinash said. "It feels awesome to have won our category in state and placed in the top 32 out of 160 at nationals especially because it was only our first year in DECA."
At the competition, students got to meet competitors from all around the world. Junior Audra Schmeidler said her team got to meet students from Canada and Puerto Rico.
"It feels great knowing that we went to all that hard work for so many months to qualify for nationals at state and then be able to go on to Florida to represent the state of Kansas there," junior Brooks Barber said. "Even though we weren't finalists, it is still an accomplishment for that many of us from Hays High made it into the top 32 in each of our categories especially with there being over 18,000 people there from around the world."
Along with competing, the students had the opportunity to go to many different parks and studios while they were in Orlando.
"While we were there we went to SeaWorld, Hollywood Studios, and Universal Studios," junior Madison Prough said. "My favorite part of the whole trip was getting the chance to go to all the different parks and ride the rides with my friends and getting to experience everything with my mom."
Senior Summer Smith said that her team also went to Disney's Magic Kingdom. Many of the students especially enjoyed going to the Harry Potter themed park at Universal studios. Schmeidler said she was overcome with emotion when she first saw Hogwarts.
"Hogwarts was the most amazing thing I have ever experienced," senior Allyson Flax said. "The Hogwarts simulation was like we were riding on a broom stick."
Students enjoyed being able to make memories with their friends while in Florida, and are pleased with how well they did at the competition.
"The group of kids was all so fun,"Smith said. "We bonded and had a great trip."
Some DECA students believe their experience in the program has really helped them.
"DECA is a life changing class. It is a lot of work, but I have learned so much about the real world," Flax said. "Without DECA I would of never been able to start my own business."
Because it is so helpful, many DECA students would encourage others to take the class and get involved.
"I would highly recommend all to take DECA, as long as they are willing to work hard," Smith said. "It's not easy, but it's the class that I will use in the real world because I've learned so much about business and how to write professionally. It's also helped me pick a major/career."
DECA sponsor Shaina Prough expressed how proud of the students' accomplishments this year.
"The competition was very tough this year," Prough said. "Even though we didn't have anyone on stage for finals, this was one of the best trips I've had. Our DECA students represent Hays High and Kansas very well."
16bmathias@usd489.com
Students who earned minimum competency (In the top 20% or 32 out of 160 teams):
Juniors Brooks Barber, Kayla Hitchcock and Payton Ruder in IBP (International Business Plan)
Juniors Kacie Brous, Madison Prough and Audra Schmeidler in HTOR (Hospitality and Tourism Operations Research)
Seniors Allyson Flax, Rylie Rowland and Trystan Knapp in CSP (Community Service Project)
Juniors Brooke Forinash, Albany Schaffer and Tessa Stickel in FLPP (Financial Literacy Promotion Plan)
Seniors Kristyn Hodny and Amber Klaus in EPP (Entrepreneurship Promotion Project)
Juniors Emily Prine and Sylina Zhang in IBP (International Business Plan)
Seniors Summer Smith and Ethan Waddell in CMP (Creative Marketing Project)
About the Contributor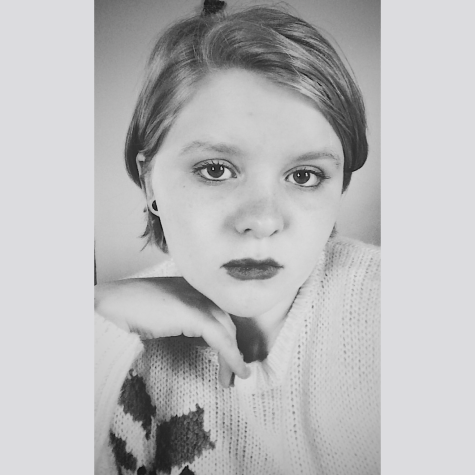 Brianna Mathias, Co-Editor-in-Chief
Brianna Mathias is a senior and this is her third year of being on the Guidon staff. She is a co-editor-in-chief and loves newspaper. She likes bees, folk-punk,...