Environmental Club meets at Fort Hays State University campus for trash pick-up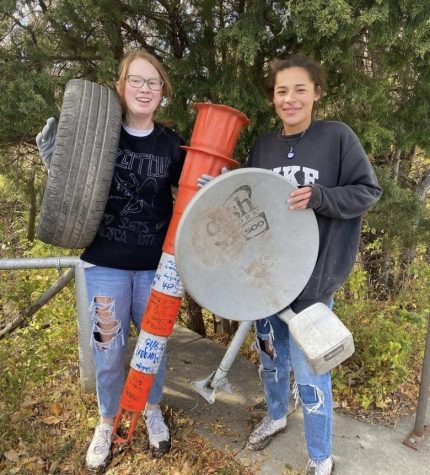 On Thursday, Nov. 11, the Environmental Club held a meeting in the Multi-Purpose Room.
There, they discussed T-shirts and upcoming events, such as a trash pick-up event, which was held Sunday, Nov. 14, and Chalk Day, which was held on Monday, Nov. 15.
For the trash pick-up event, Environmental Club met by Jellison Bridge on the Fort Hays State University campus. Students then spit into groups to pick up trash under the bridge and around the campus. Students were given trash bags and gloves to work with.
For Chalk Day, students met outside the main doors of Hays High School during PRIDE Time. Students chalked inspirational environmental quotes outside the school.
"I take care of the environment because Earth is our planet and our home," sophomore Jacob Wente said. "We should keep her clean."
24mnorris@usd489.com
Leave a Comment