Board of Education discusses current topics
On Wednesday, Sept. 13, the Board of Education met at Roosevelt Elementary School for a work study session. The meeting was called to order at about 11:30 a.m. and concluded at approximately 1:10 pm.
At the session, the BOE discussed many things such as the agenda, financials, presentations, district communications and COVID-19 mitigation.
First, the agenda was approved. Second, the BOE moved onto a tour of the new Heating, Ventilation and Air Conditioning system installation at Roosevelt Elementary. They then proceeded to watch a USD 489 School Improvement Process video. Next, a possible vaccination mandate was talked about; however, the board will wait for direction from the Kansas Association of School Boards before making any final decisions about the subject. Fourth, FastBridge screening data was reviewed, and staff shortages were discussed. Salaries and wages were also spoken about.
Also, there is currently one vacant spot open on the board. A motion was set for candidates to be considered by Sept. 20 of this year. The BOE's next meeting is set to be held on Sept. 27 at 6:30 p.m. at RAC.
24mnorris@usd489.com
Leave a Comment
About the Writer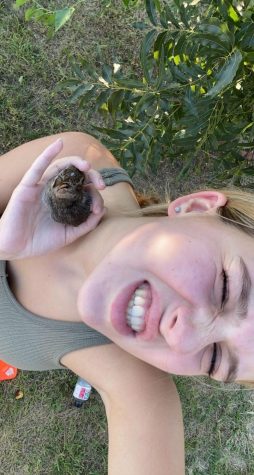 Madighan Norris, Staff Member