Hays receives new electric scooters
Hays received a new transportation method in the form of electric scooters on April 2. The company that offers access to the new e-scooters is called Bird Rides.
The scooters are scattered around an operational zone, which covers much of the Hays area. You can find a scooter to use by downloading the Bird Rides app on your phone. Each ride costs $1 plus 39 cents for every minute used.
Although there are currently only 25 scooters in the Hays area, more scooters are planned to be added in the future. Additionally, not all scooters are available to be used because they need to be recharged and repaired on occasion.
The scooters have become a popular source of entertainment for the Hays community. Sophomore Corey Musil has taken advantage of the new way to travel.
"My favorite part is that they are basically everywhere, and you can ride them wherever and whenever you want," Musil said.
Freshman Leo Hernandez also said he enjoys riding on the scooters.
"I think they're a pretty dope addition to Hays for kids and adults alike," Hernandez said. "I ride them just as an activity to do with friends and siblings."
Both Musil and Hernandez agreed that the cost to ride is a reasonable price.
"I think when you add up the effectiveness and the experience you get, then the ride is totally worth the cost," Hernandez said.
About the Contributor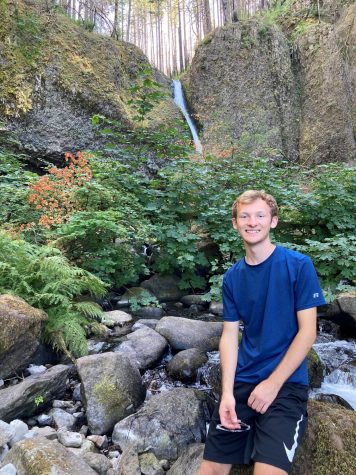 Ryan Schuckman
I am Ryan Schuckman, and I am a senior. I enjoy playing tennis and pickleball, making videos, and being outdoors. This is my second year in newspaper.