Jaden Smith's 'SYRE' reveals artist's musical prowess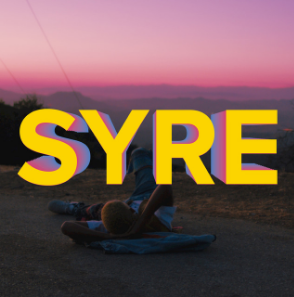 As the son of superstars Jada Pinkett-Smith and Will Smith, 19-year-old Jaden Smith has been in the spotlight for most of his life. Despite living in the public eye, Smith has managed to maintain an air of mystery around his personal life. That is, until the release of his most recent musical project.
In his debut studio album "SYRE," made available for streaming on Nov. 17, 2017, Smith expounds on the intangible ideas expressed in his infamous tweets in the form of a rap album.
Flowing seamlessly from track one to track 17, the project feels as though a set of cohesive ideas begging to be listened to from start to finish. This concept is most evident in the first four tracks, titled individually: "B", "L", "U" and "E," coming together to form one 15-minute piece.
Production of the album falls into this pattern of unadulterated consistency without being repetitive. A plethora of musical styles are explored, but they all seem to coexist in a way that melds with Smith's vision.
The focus of the album is derived from the title—which also happens to be the artist's middle name. Smith narrates the life of the fictional character Syre throughout the album, further contributing to the element of unity.
So far, Smith has released accompanying music videos for "Icon," "Batman," "Fallen," "Watch Me" and "George Jeff." The aesthetics of each of these videos align with that of the album's cover art, featuring a pink-faded-to-purple sunset and Smith donning the same light washed jean jacket throughout most of the videos.
This project reveals the true essence of Smith and his introspective nature, as he is the sole vocalist on the majority of the album's tracks. Collaborations on the album seem deliberately chosen from a pool of individuals who support Smith's vision.
A$AP Rocky and Raury are among the featured artists, appearing on "Breakfast" and "Falcon," respectively. Smith's sister Willow also makes an appearance on "B."
Confidence, not to be confused with arrogance, seeps through Smith's lyrics consistently. The entire premise of the track "Icon" is Smith's perception of his own iconic status.
Within the lines of "The Passion," Smith reminds listeners of his veteran experience in the spotlight while simultaneously boasting about his rapping abilities: "I hope you know that I been spittin' since I turned seven. If you're a ship, I'm 'bout to wreck it, I told you."
This sense of self-assurance is not out of pocket coming from a 19-year-old with an estimated net worth of $8 million and 6.8 million Twitter followers. With "SYRE," Smith simply cements his position as a permanent millennial icon even further, proving that his talent transcends artistic boundaries.
Although the album has not garnered the most favorable reviews from critics across the board, I appreciate the vision that Smith is trying to promote as well as the method in which he promotes it. For that reason, I give this album an 8.5/10 and am looking forward to seeing Smith's growth as an artist.
18lgregory@usd489.com