Why you should join newspaper
As students make course selections for the 2022-2023 school year, there are many classes to choose from. One of the most rewarding and fun classes I have ever taken is newspaper. Here are five reasons you should join the Hays High newspaper staff!
1. You get to eat snacks in this class.
One journalism tradition is snack Fridays. With the block schedule, class lands on Fridays about every other week, allowing Fridays to be a laid-back class with snacks. At the beginning of the year, students choose a Friday to bring snacks and bring them for the whole class to enjoy. On top of snack Fridays, newspaper students are also rewarded with fruit snacks for birthdays and at the end of every issue by journalism instructor Jessica Augustine. Who doesn't love snacks?
2. Newspaper is an excellent way to get involved at Hays High.
The only perquisite to be in newspaper is to pass either the Photo Imaging or 21st Century Journalism course. After taking one of these classes, students can join as early as the second semester of their freshman year! Newspaper allows students to stay up to date on what is happening in school and is an awesome way for students to school spirit through a school publication.
3. Journalism improves your skills.
Journalism has allowed me personally to break out of my shell and improve my oral communication skills as well as build my written communication skills. Journalism is also a great way to improve your design and photography skills, which are practiced with each issue our newspaper staff puts together.
4. Hays High newspaper has recently switched formats.
Now is as great of a time as ever for you to join with our switch in format from the traditional newsprint newspaper to the newsmagazine format. The newsmagazine has allowed everyone on staff to reduce their writing workload and focus greater on the design aspects of our publication.
5. The newspaper class has an environment like no other.
The task of putting together publications as a team creates a special bond between each staff member. This class has allowed me to grow connections with a few of my classmates, who I would not have otherwise connected with. When we aren't stressed over deadlines, newspaper class is laid back and fun: each of us share jokes, laugh, and get to know each other!
Newspaper is a great way for all students to get involved, build their skills and connect with classmates. If these reasons aren't enough, the class offers snacks and the opportunity to showcase your skills and strengths. I would recommend for everyone to give this class a try and make it one of their class selections for the 2022-2023 school year!
22acoveney@usd489.com
Leave a Comment
About the Contributor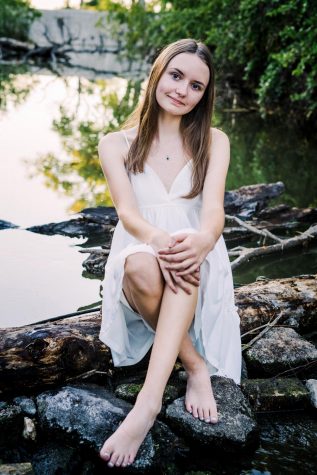 Alexandra Coveney, Features Section Editor
Alexandra Coveney is a senior, and this is her second year in newspaper. She is involved in band, Spirit Club, Student Council, Future Medical Professionals...