Jana's Campaign speaks to freshmen about dating violence
Jana's Campaign talked to the Freshman Class about dating violence and bystander training during students' GPS periods on Wednesday, Sept. 23 and Thursday, Sept. 24.
To begin the information presentations, the students learned about the namesake of the organization, Jana Mackey, who was a Hays High alumna who died in 2008 due to domestic violence.
"Jana's Campaign is a national education and violence prevention organization with the single mission of reducing gender and relationship violence," Executive Director Kaiti Dinges said. "We work with middle and school high schools, colleges and universities, as well as and many organizations, so we can teach people about healthy and unhealthy relationships."
The freshmen learned about Mackey before discussing the continuum of violence, the ways to be a leader, the responsibilities of bystanders, the red flags for relationship violence and the signs of a healthy relationship.
"I didn't realize it was that big, like, how much it happens," freshman Kaylee Hammerschmidt said.
If freshmen missed the presentation or if other students and staff would like to learn more about Jana's Campaign, they can do so through www.janascampaign.org or its social media accounts on Facebook, Instagram or Twitter. Teachers can schedule a presentation for their classes, such as Family and Consumer Science teacher Sue Ann Tebo did for her classes this year.
"If there is another class that would like to have us visit, we are happy to come and schedule a time to present," Dinges said. "Next year, we will also be presenting to the freshmen class in the fall."
Students and staff can also volunteer with Jana's Campaign.
"They can contact us at janascampaign@gmail.com and ask any question, or if they want to volunteer, that's a great way to start learning about opportunities," Dinges said.
23rfairbank@usd489.com
About the Contributor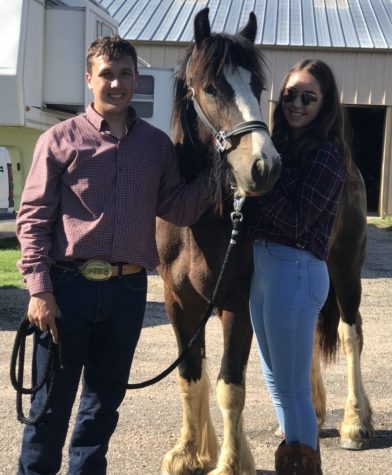 Rylie Fairbank, Staff Reporter
Rylie Fairbank is a sophomore, and this is her first year in newspaper. She absolutely loves anything "Mamma Mia" and ABBA. All fruit snacks are tropical...