2017-2018 editorial staff for The Guidon newspaper announced
The editorial staff for The Guidon newspaper has been announced for the 2017-2018 school year.
Serving as Editor-in-Chief will be Lacey Gregory. Assistant Editor will be Amiyah Gonzalez, Online Editor will be Isabelle Braun and Co-Sports Editors will be Taylor Schiffelbien and Jacob Maska.
"I am very excited about my position," Gregory said. "Although, I am a little apprehensive about having to work with some staff members not following deadlines."
Gregory said she is looking forward to experience the newspaper team from a leadership position.
"I feel as though my hardest responsibility will be trying to make sure everyone is on task," Gregory said.
Gonzalez said she first found her interest in newspaper due to her involvement with Spring Play.
"Members of the previous staff had approached me and told me it was worth trying," Gonzalez said. "It has since become something I care very deeply about."
Former newspaper Editor-in-Chief, Anniston Weber, said she is very pleased with the new editorial staff.
"We have a strong group of individuals serving in leadership positions," Weber said. "They all know how to conduct themselves well and will definitely be a wonderful team. I look forward to seeing what work they produce in the future."
Maddie Crees, who also served as Editor-in-Chief of the newspaper, said she is also pleased with the selected staff.
"Lacey is going to do a great job," Crees said. "Her creative spirit is really going to help guide the staff in the right direction. I am excited about visiting and seeing all of the teams accomplishments."
About the Writer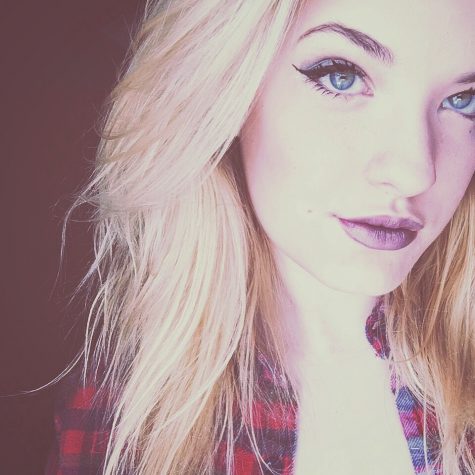 Anniston Weber, Co-Editor in Chief
Anniston Weber is Co-Editor-in-Chief of the Guidon and a senior this year. She has been involved with the Guidon for three years. In addition to being...