Student Council Community Service Committee remodels outdoor courtyard
Just outside of the library, a typically unused area lies in wait. The outdoor courtyard has not been used by teachers or students for some time now, and was overflowing with trash and plant life. Senior Kara Brooks, the head of the Community Service Committee, began to think of ways to revamp areas of the school after a previous project fell through.
"We just started thinking about how neglected that area is," Brooks said.
Brooks said the committee plans to remove all the weeds, clear trash, plant new flowers, purchase new chairs and put shades over tables.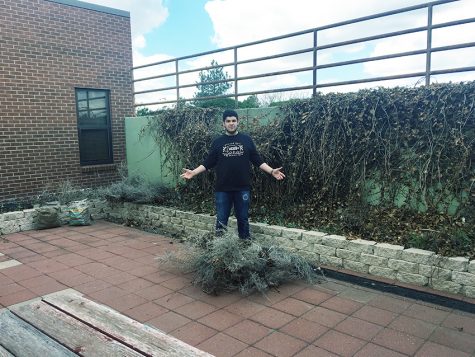 "The most difficult part of remodeling is getting everything approved by the principals and finding a day that works for everyone in the committee," Brooks said. "It's been nice other than that because everyone has been really supportive of the idea."
However, clean-up of the abandoned area takes not only takes strategic planning, but physical effort as well.
Senior Cooper Flores, the Publications Manager of the Student Council, spends most of his M4 class periods removing weeds and other debris from the courtyard.
"When I'm out here I usually just turn on some music and get to work," Flores said. "I'm glad I get to spend some of my time helping to make this area of the school look its best."
Brooks said she hopes the refurbishing of the courtyard allows for the area to be used more often by students and teachers.
"I know that most students don't even know this space exists," Brooks said. "That's part of the reason why we want to make it nice again, so more people will use it."
The Community Service Committee plans to have the courtyard completely cleaned and remodeled by the end of the month.
"I am so excited for this," Brooks said. "I love the outdoor area and can't wait for it to be a regular space for everyone to use."
17aweber@usd489.com
About the Contributor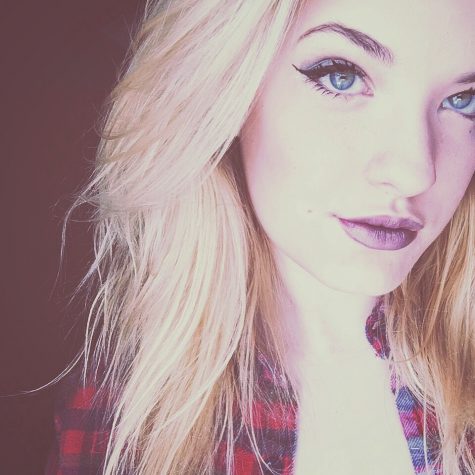 Anniston Weber, Co-Editor in Chief
Anniston Weber is Co-Editor-in-Chief of the Guidon and a senior this year. She has been involved with the Guidon for three years. In addition to being...