Students, teachers remember former student turned murderer (UPDATED)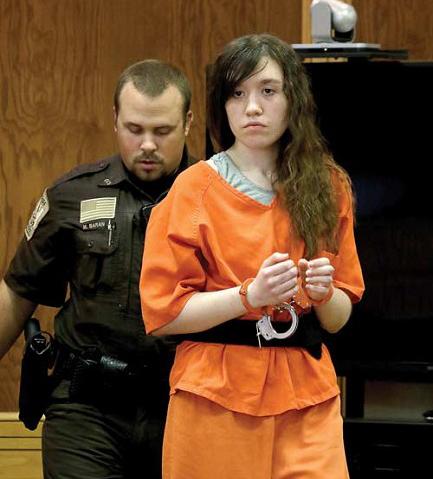 When former student, Ashlee Martinson, pleaded guilty to the second-degree murder of her mother and step-father in June 2016, it shook the residents of Hays.
According to People Magazine, on March 7, 2015, after getting into an intense argument with her parents, Martinson shot 37-year-old Thomas Ayers twice. Martinson then ran to her mother for comfort, but was greeted by 40-year-old Jennifer Ayers armed with a knife. The teen wrestled the weapon away from her mother and used it to stab her more than 30 times "with considerable force".
Martinson attended Hays High in the fall of 2013 as a sophomore and spent a majority of her adolescence as a resident of Hays.
Honors English instructor Kathy Wagoner had Martinson in her class for a short period of time.
"In my classroom she demonstrated herself as a very intelligent, nice young woman," Wagoner said. "She was very polite to me and always showed her intelligence through her journal writing and discussion. I never would have thought she was capable of this."
Days before the death of her parents, Martinson purportedly posted a poem about torturing and killing people in the woods. "Vampchick" was the pseudonym Martinson used on a Tumblr blog, where she described herself as a "horror fanatic". The blog featured several graphic stories and poems about blood, mutilation, death and dying.
Wagoner said she did not see anything troubling from Martinson's class works.
"I went back and looked at her writing when I found out, just to see if I should've picked anything up," Wagoner said. "I never saw any of the darkness from her writing that the media portrayed."
Senior Jordyn Dake knew Martinson during her elementary school days.
"I met her at the Hays Public Library," Dake said. "We got into a little bit of a fight, she called me a rude name and was then kicked out of the library."
After the minor argument, Dake was instructed by her parents to never associate with Martinson again.
"It scared me, but I don't think our fight was anything significant," Dake said. "I just think it was a fight between two kids, that's it."
Senior Savannah Weilert said she was good friends with Martinson, adding that the troubled teen always put herself above others.
Following the murders, police say Martinson locked her three sisters in a bedroom "to protect them".
"She really is nothing like how the media portrayed her to be," Weilert said. "I wish she didn't get so much hate from people who didn't even know her."
Police and court records from Kansas, Colorado and North Dakota went into great detail on how Jennifer Ayers was in a series of abusive relationships, and they all took their toll on Martinson.
Senior Mkilar Otte had Martinson in his drama class during his freshman year.
"I remember she always wore dark clothes and seemed kind of goth," Otte said. "She looked scary, but the few times I did interact with her she was really friendly."
Martinson's case is now featured on the popular crime show, Crime Watch Daily. The full episode went to air on Nov. 1.
Now, Martinson resides at Taycheedah Correctional Institution in Fond du Lac, Wis.
"I'm not a monster," Martinson said in an interview with Crime Watch Daily. "I never meant any of this to happen. It doesn't make it right, what happened. But I was just a girl, an abused girl, who was forced to make a really bad decision."
Watch the full interview with Crime Watch Daily here.
About the Contributor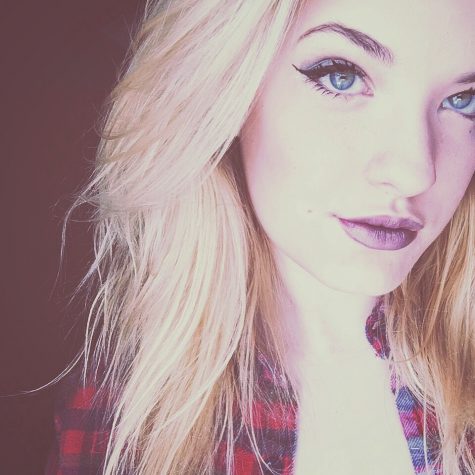 Anniston Weber, Co-Editor in Chief
Anniston Weber is Co-Editor-in-Chief of the Guidon and a senior this year. She has been involved with the Guidon for three years. In addition to being...