Students spread 'tearable' puns
Junior Kori Beckman and sophomore Hannah McGuire are spreading their 'tearable' puns across the school today.
The pair came up for their puns during their first hour Computer Applications class.
"We're doing this because it's pretty 'punny'," McGuire said.
The paper features several different puns that are able to be torn off from the bottom of the sheet.
Junior Erin Muirhead tore off one of the puns from the paper to keep for herself.
"Puns make the world go round," Muirhead said.
Some of the puns featured were:
"A dyslexic man walks into a bra."
"Did you hear about the guy whose whole left side was cut off? He's all right now."
"I'm reading a book about anti-gravity. It's impossible to put down."
"Have you ever tried to eat a clock? It's very time consuming."
Junior Sara Rohleder said she has conflicting feelings about the puns.
"They make me laugh, but they also make me super angry at the same time," Rohleder said.

Loading ...
About the Contributor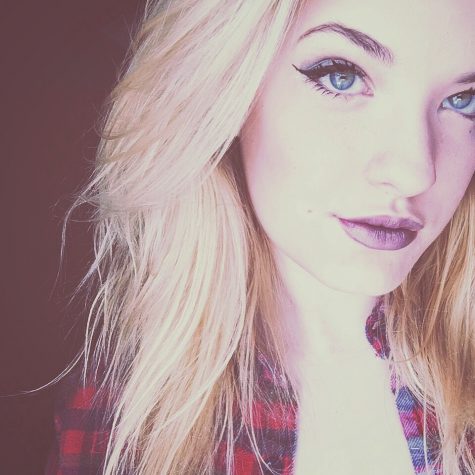 Anniston Weber, Co-Editor in Chief
Anniston Weber is Co-Editor-in-Chief of the Guidon and a senior this year. She has been involved with the Guidon for three years. In addition to being...