Tennis competes in Abilene, Garden City
The varsity tennis team competed at Abilene on April 19 and Garden City on April 23. Hays High also traveled to Salina on April 21, but the meet was interrupted due to rain. The meet will resume where it left off on April 27.
In Abilene, Hays High placed second as a team. Athletes competed in pool play with six-game sets. Sophomores Colin Clark and Xavier Catura both placed second while playing singles. After winning their first two matches, Clark (No. 1 Singles) and Catura (No. 2 Singles) both finished the day at 2-1, losing in the championship match.
Sophomore Henry Fitzthum and senior Ryan Schuckman played as the Doubles No. 1 team and placed third with a 2-1 record. Sophomore Logan Schmidt and junior Jack Scoby finished in fifth with a record of 1-2 while playing as the Doubles No. 2 team.
In Garden City, athletes played in a bracket with eight-game sets. While playing singles, Clark finished in seventh with a 2-2 record, and Catura finished in 11th with a 2-2 record.
For doubles, Fitzthum and Schuckman finished with a 3-1 record and earned third after beating Dodge City in the final match. Seniors Aidan Debey and Tyler Solida finished in 12th with a 1-3 record.
Leave a Comment
About the Contributor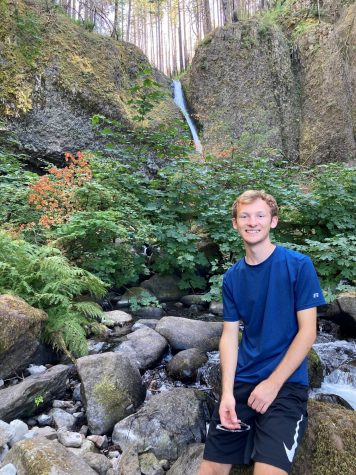 Ryan Schuckman, Design/Multimedia Editor
I am Ryan Schuckman, and I am a senior. I enjoy playing tennis and pickleball, making videos and being outdoors. This is my second year in newspaper.