Senior night held during home meet on April 23
Hang on for a minute...we're trying to find some more stories you might like.
Lady swimmers place fourth at their home meet, competing at the Center for Health Improvement. The Indians scored 352 points making this one of their best meets of the season.
The meet hosted swimmers from Dodge City, Junction City, Campus High School, Liberal and Holcomb. Hays finished in front of Liberal and Holcomb.
This was a regular meet for most of the swimming Indians. However, for the seniors it was a special occasion.
Swim team has a tradition of recognizing senior swimmers at their home meets. During the intermission of the meet, seniors escort their parents to the left side of the pool. The seniors then hand a rose to their parent and they are recognized as seniors.
"I like the tradition," senior Gabriela Taliaferro said. "It gives the opportunity to get recognized and I think that is cool because not all sports do it."
For most of the seniors, this moment is bitter-sweet. This is the last home meet for seniors and this tradition reminds them of this fact.
"It's just now hitting me that we finish next week," Taliaferro said.
Other seniors recognized were Kyra Polifka-Wilhelm, Mikayla Koerner and Emilee Pfannenstiel.
200 Medley Relay A: Kyra Polifka, Wilhelm, Loganne Ditter, Emilee Pfannenstiel, Megan Flavin 5th
200 Medley Relay B: Hanna Dannar, Gabby Taliaferro, Alisara Arial, Alexandria Hagerman 9th
200 Freestyle: Caitlin Leiker 8th, Hanna Dannar 9th, Taylor Deines 11th
200 Individual Medley: Kyra Polifka:Wilhelm 7th, Loganne Ditter 8th
50 Freestyle: Megan Flavin 2nd, Emilee Pfannenstiel 3rd, Alexandria Hagerman 15th
100 Butterfly: Alisara Arial 7th, Hannah Harman 12th
100 Freestyle: Alexandria Hagerman 8th, Taylor Deines 10th, Mikayla Koerner 11th
500 Freestyle: Megan Flavin 1st, Hanna Dannar 5th
200 Freestyle Relay A: Kyra Polifka:Wilhelm, Mikayla Koerner, Gabby Taliaferro, Emilee Pfannenstiel 8th
200 Freestyle Relay B: Alexandria Hagerman, Loganne Ditter, Madison Holloway, Megan Flavin 6th
100 Backstroke: Kyra Polifka-Wilhelm 2nd, Mikayla Koerner 13th
100 Breaststroke: Emilee Pfannenstiel 4th, Caitlin Leiker 13th, Loganne Ditter 14th
400 Freestyle Relay A: Alisara Arial, Caitlin Leiker, Taylor Deines, Madison Holloway 5th
400 Freestyle Relay B: Hannah Harman, Kaitlyn Christen, Mikayla Koerner, Hanna Dannar 6th
19sperryman@usd489.com

About the Writer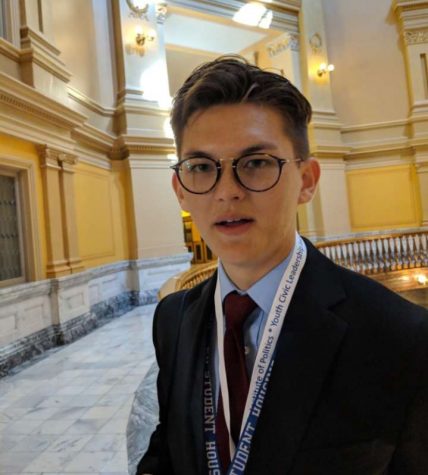 Scout Perryman, Staff Reporter/Cartoonist
Scout Perryman is a big, bad, senior. He is only doing newspaper because he would get yelled at by Isabelle if he did not. Scout's eyebrows are always...