Students not as interested in watching the Winter Olympics this year
The opening ceremony of the Winter Olympics was held on Feb. 4 in Beijing, China. Athletes have been competing for nearly two weeks, however, it seems that most students at Hays High are not even aware the Olympics were happening until just a few days ago.
According to an article from USA Today, NBC's television ratings for the Olympics are down 40 percent more than usual. That number would usually come as a shock for one of the biggest athletic competitions in the world, but it seems to be right in line, considering how little the Olympics are being talked about at school.
The Winter Olympics never draw in the same number of people as the Summer Olympics. Swimming and track usually dominate the primetime coverage of the Summer Olympics, but the Winter Olympics usually have figure skating and skiing, which are much less popular throughout the United States.
Regardless, the ratings for the Winter Olympics are not great this year. Usually, the Winter and Summer Olympics alternate every two years. Due to the postponement of the Summer Olympics because of COVID, both events are happening within six months of each other. I feel like both events happening within such a short time period has taken away how special the games are.
Additionally, it seems like NBC has a lack of compelling stories to tell about the athletes. The only advertisement I remember seeing ahead of the games was the comeback story of figure skater Nathan Chen. Even with the games now happening, there seems to be little exciting to talk about. The doping controversy of Russian figure skater Kamila Valieva and the retirement of American snowboarder Shaun White are two of the most known stories. Aside from that, there is not much newsworthy that has been covered.
The Olympics did receive a small boost in ratings with the help of the Super Bowl. However, I believe even the Super Bowl will not be enough to draw in as many viewers as a normal Winter Olympics would receive. Overall, the Winter Olympics have lived up to the hype because there was hardly any in the first place.
Leave a Comment
About the Contributor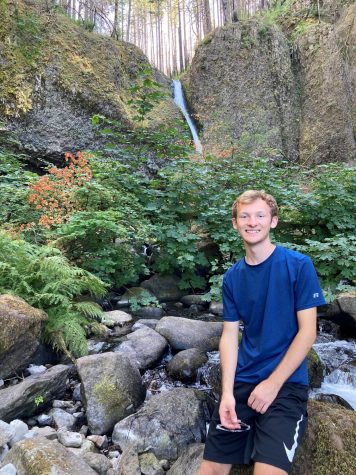 Ryan Schuckman, Design/Multimedia Editor
I am Ryan Schuckman, and I am a senior. I enjoy playing tennis and pickleball, making videos and being outdoors. This is my second year in newspaper.