AP Government needs to be upgraded to year-long class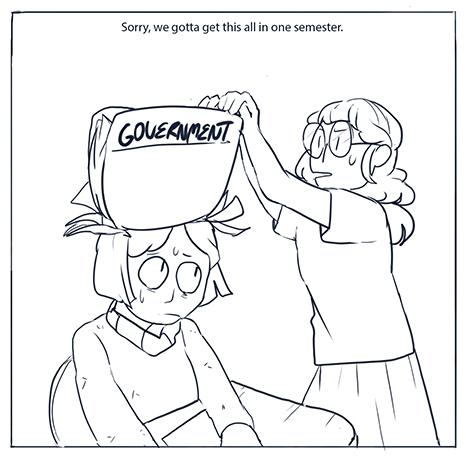 Hang on for a minute...we're trying to find some more stories you might like.
It's no secret that Hays High offers a challenging curriculum to those who ask for it through their AP courses. The heavy workload of the advanced setting is time consuming, but manageable in most cases.
In most cases.
AP Government isn't one of them.
AP Government is designed to be a year-long class in most high schools, but at ours, a full two semesters worth of information is crammed into one semester. Years ago it was switched from one year to half a year after the departure of Sue Boldra.  This means students can't take the time they need to comprehend and truly learn the subject matter.
Then, when the students aren't performing well on the chapter tests because their learning process is being rushed, the teacher must cut back and go easier, resulting in less being taught over all in the semester. Full chapters and important topics such as Civil Liberties are being cut out.
This is a serious problem that needs to be revamped because politics play a huge part in the American life, and if we can't give a well-rounded education of it to our students, how can we honestly expect them to vote intelligently? How are the future generations supposed to take over and run a country of the people, for the people, if they don't even know they have rights as a people?
As said before, Hays High's curriculum can be praised in many departments, but this is one they've seriously overlooked and in the long run, is hurting our student population and the future of America.