Hays High School music holds large group festival
Hays High School's Concert Band, Chamber Singers, Concert Choir, Chamber Orchestra and Concert Orchestra students, along with students from Thunder Ridge High School, performed at Beach-Schmidt Performing Arts Center on Friday, April 14 for the Large Group Festival.
The performance started with students from the Thunder Ridge choir singing two songs. Then, the Hays High Concert Choir performed two songs, and finally, the Chamber Singers sang four songs. Following their performances, each choir was critiqued by Dr. Ryan Beeken, the Director of Choirs at Wichita State University, for about 45 minutes per group.
After the choirs performed, there was an intermission before the concert orchestra played, which was followed by the Chamber Orchestra and then followed by the band. The orchestra played 2 songs and the band played 3 songs. They were each then critiqued by Dr. Keith Dodson, the Director of Bands at Bethany College.
"The music ensembles at Hays High hosted a clinic this year at Beach Schmidt Auditorium at Fort Hays State University, where we invited professors from Wichita State University and Bethany College to work with the groups on the music that they'd been learning this semester," vocal music teacher Alex Underwood said. "This was in place of our large group contest that we used to attend in Colby. The teachers preferred this format for a variety of reasons and thought it was a success this year."
Leave a Comment
About the Writer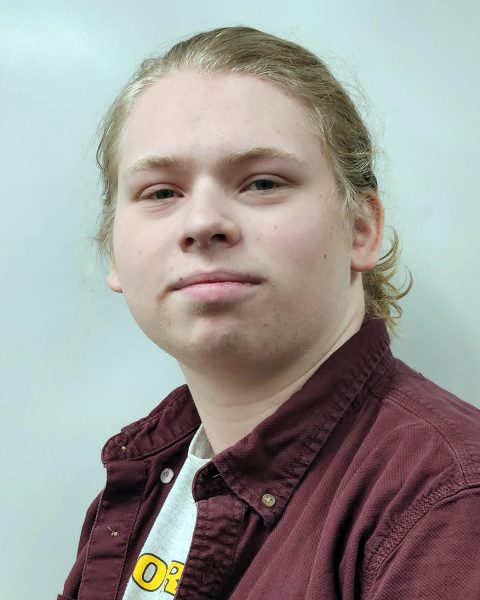 Justin Houchen, Advertising Editor
I am a junior, and I am the D&D Club president and a GSA member.