Hays High hosts its annual Fall Concert
At Beach-Schmidt Auditorium on Thursday, Oct. 27, the Hays High School choirs and orchestras had their Fall Concert, including performances by Concert Orchestra, Chamber Orchestra, Concert Choir and Chamber Singers.
Concert Orchestra opened the show with three songs. Their opening song was called "Danse Infernale," then they played "Ventus" and finally they ended their portion of the night with a song called "Deus Strings."
Chamber Orchestra played three different songs for their portion of the concert. They started with a song by Wang called "Youth Dance," then played "The Ballad of Inis Moor" and finally finished with "Serenade for Strings" by Tchaikovsky.
"My favorite part of the concert was getting to play with two other soloists on the ballad," senior Riley Kershner said. "It was one of the first times I was individually featured in our orchestra, and it was a very special experience."
Next up was the Concert Choir, which sang four songs, starting with "Resilience." They then sang "Wanting Memories" and finished their portion of the night with a song called "Where the Light Begins."
Lastly, Chamber Singers performed four songs, starting with "Light of a Clear Blue Morning," written by Dolly Parton. Next, they sang "Voice on the Wind," and then "No Ways Tired" and finally "Crown."
"The last song of the night ['Crown'] was probably my favorite," junior Nate Henderson said. "We all just get along so well, which made the song so much fun and easy to get into."
24jwente@usd489.com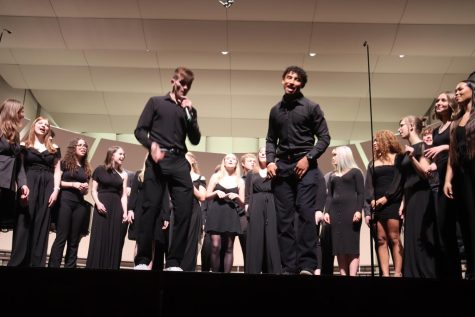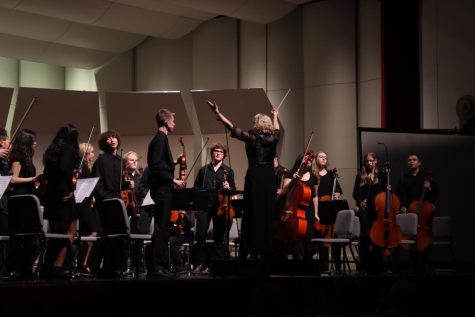 Leave a Comment