April snowfall affects sports schedule
During the night of Monday, April 19 and into the morning of Tuesday, April 20, Hays received six inches of snow, causing many spring sports to be cancelled or postponed. In total, four different sports were affected by the weather. This has been the latest April snowfall in Hays in 152 years, according to the K-State Agricultural Research Center.
Varsity and junior varsity softball had their games moved to Wednesday, April 21 to make up for the cancellation the day before. They played a doubleheader at Great Bend.
Varsity boys tennis was scheduled to play in Abilene while JV was scheduled to play in Hoisington. Although both tournaments were cancelled, the varsity meet in Abilene was initially rescheduled for Friday, April 23 while Hoisington would not be rescheduled. Due to precipitation in Abilene, the meet on April 23 was cancelled again and a makeup date has yet to be decided.
Girls soccer was scheduled to host Wichita Independent on April 20. The game was postponed, but a makeup date has yet to be announced.
JV track was scheduled to compete in Great Bend on April 20. There will be no makeup date for the meet.
Because there are more sports being played during spring rather than the fall or winter, more students are affected by changes in the schedule. Junior Grace McCord, a player on the softball team, said she believes that a changing schedule is hard for student-athletes to adjust to.
"Students are expected to plan weeks in advance to balance schoolwork, family time, sports, work and time to relax," McCord said. "When games are cancelled and rescheduled in short amounts of time, that throws all the planning student athletes have done out the window."
Because the spring sports schedule is already very busy, rescheduling games can be tough. As a result, some of the affected teams are forced to play on back-to-back days. Softball had to play three consecutive days (April 21-23) because of the reschedule while boys tennis was initially scheduled for April 22-24.
"Student-athletes are students first," McCord said. "When games are cancelled and rescheduled, they alter schedules and make it hard for kids to complete their schoolwork. They most likely already have a time scheduled for studying, and a changing schedule can make that very difficult."
About the Contributors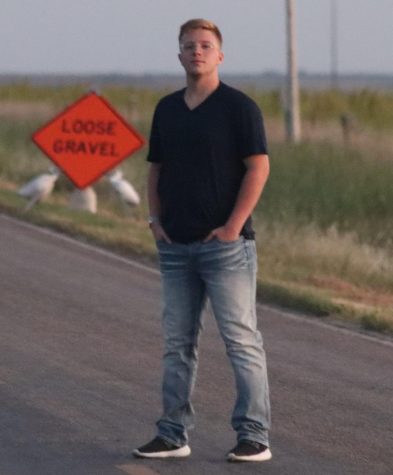 Cayden Sanders, Staff Reporter
Cayden is a senior this year, and this is his first year in newspaper. He is also involved in FFA. He loves to throw darts and take sports photography...