Hays High to construct two new soccer fields, fully funded through donations
USD Board of Education met for a regular meeting on Feb. 22.
Instructor Silas Hibbs presented to the Board of Education on a proposal for installing two new soccer fields east of the current soccer field.
"We currently have one soccer field at Hays High School, and that soccer field doubles for both the girls' and the boys' programs, varsity and JV programs as a practice and a game facility."
Instead of paying to rent the Fort Hays State University facility, the soccer teams have saved that money by playing games on the Hays High field.
"Over the last for years, we've saved $14,000 in my soccer budget alone by with respect to choosing to play on games at our fields," Hibbs said.
Since Hibbs started this project four years ago, he has found donors for parts of the construction process.
"This is a funded and committed addition," Hibbs said. "This isn't necessarily something we're asking for."
He has donations for the dirt work for leveling two fields, trenching and irrigation installment for trees and the fields, hole digging for the Australian Pine trees, two soccer backstops and Bermuda grass seed.
"It's not just one or two people," Hibbs said. "It's a lot of different people who have come together for this."
The sponsors do, however, wish to remain anonymous.
Hibbs said he also sees this project as a learning opportunity for students.
"There's a lot of options for us to build PBL (project-based learning) and real-life learning situations when it comes to the development of this space," Hibbs said. "Whether it be some different agroeconomic classes at Hays High School, or I'm a business teacher at Hays High School, so when it comes to planning, the costs we've kind of compiled."
Hibbs plans on starting construction as soon as possible, pending board approval. The motion carried 6-1.
"We have the time, we have the funding," Hibbs said. "Our goal is to have this done and ready for the fall of 2021."
21afeyerherm@usd489.com
About the Contributor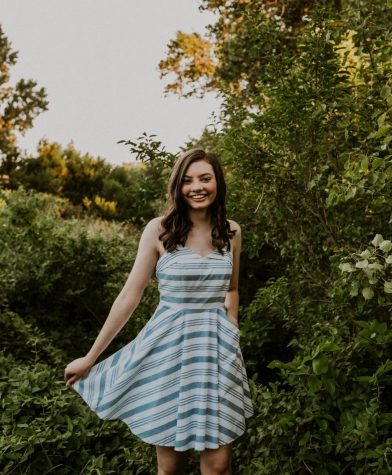 Alicia Feyerherm, Editor-in-Chief
Alicia Feyerherm is a senior, and this is her fourth year in Newspaper. She is very honored and excited to be in the role of Editor-in-Chief this year....