Nex-Generation presents to Hays High about internship possibilities
Nex-Generation held an informational meeting at Hays High about their work studies and apprentice scholarship programs Dec. 2.
Nex-Generation has many different opportunities in which students can get involved. One is a work study, in which seniors can work at businesses around Hays and other counties.
"They have is a yearlong program that can be semester by semester, and it's basically job shadowing," counselor Amy Miller said. "It's hands-on learning, and if the applicants are awarded a work study through Next Generation, the student can win a $500 scholarship at the end of each semester. So, if they did it most semesters, they could get $1,000 that would help them with college."
If students are considering going into a field that Nex-Generation offers an internship with, they can fill one of the 88 openings. If students have a different business in mind, they still have opportunities through Nex-Generation.
"We have seniors who do the Career Ex [Exploration] program, so those connections are already made with a business in our community, and if the student and business decide they want to participate in this program, they have nine spots available for the spring semester," Miller said.
Nex-Generation covers 28 counties and includes more than 12,000 students and adults. They also offer summer internships.
"One of the programs that Nex-Generation has is work studies and summer internships, and just this week, we had Mendi Anschutz come and present on those opportunities," Miller said.
23rfairbank@usd489.c0m
About the Contributor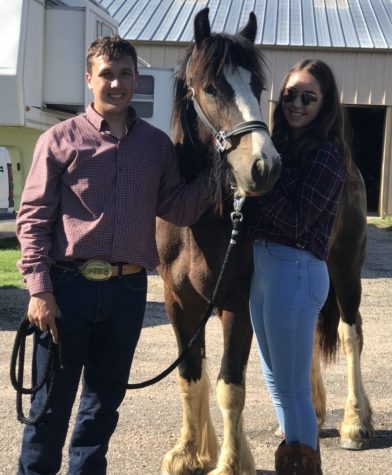 Rylie Fairbank, Staff Reporter
Rylie Fairbank is a sophomore, and this is her first year in newspaper. She absolutely loves anything "Mamma Mia" and ABBA. All fruit snacks are tropical...